Isaiah Thomas to take part in 5-on-5 scrimmages in Canton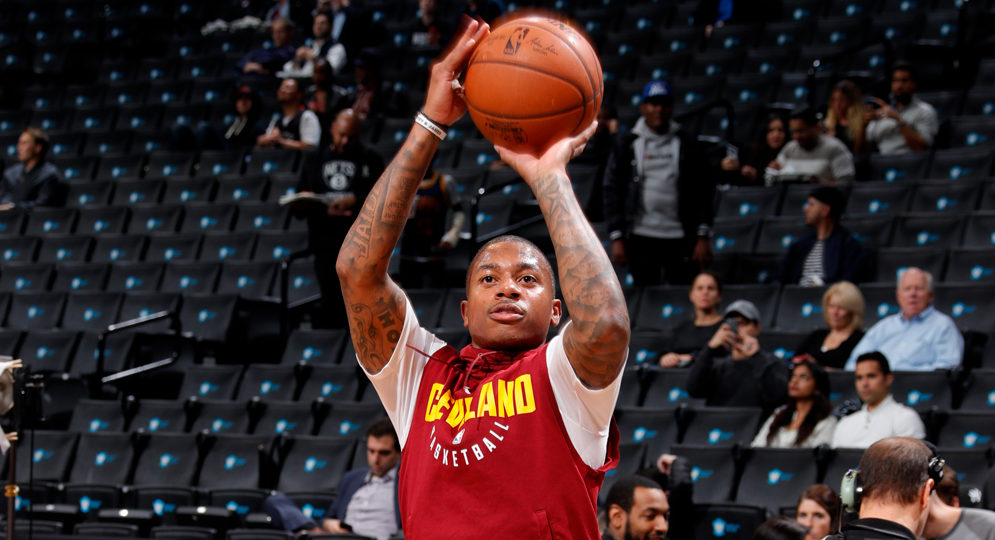 Don't look now, but Cleveland Cavaliers point guard Isaiah Thomas is inching closer and closer to making his debut with his new team. Thomas, who has not played since the playoffs of last season due to a hip injury, is reportedly set to scrimmage with the Cavs' affiliate G League team, the Canton Charge, this week, according to sources of ESPN's Dave McMenamin.
New story: The Cavs plan for Isaiah Thomas to scrimmage with their G-League affiliate, the Canton Charge, this week as the All-Star guard nears a comeback from his hip injury, sources tell ESPN https://t.co/pKJTxYiN5Z

— Dave McMenamin (@mcten) December 20, 2017
Thomas has yet to practice in a 5-on-5 full-court set up by the Cavs, partly because the league's oldest team does not practice as often as other teams do. Giving Thomas a practice run with the Charge should also brighten the prospects of the Cavs giving a definite date for his return.
If all goes well, there's a likelihood, slim or not, that Isaiah Thomas will finally be able to make his Cavs debut in any of Cleveland's last three games of the year. The Cavs play the Golden State Warriors on Christmas Day, the Sacramento Kings on Dec. 27, and the Utah Jazz on Dec. 30. McMenamin noted that a source said that Thomas won't play at all in any games before Christmas.
With Derrick Rose out with an ankle injury and an aging Jose Calderon as LeBron James' top point guard backup, the Cavs can't wait to get Thomas on the floor. It may take time for the diminutive Thomas to shake off the rust after a long layoff, but once he acclimatizes, the Cavs are going to be a much deadlier team.