Iman Shumpert will undergo arthroscopic knee surgery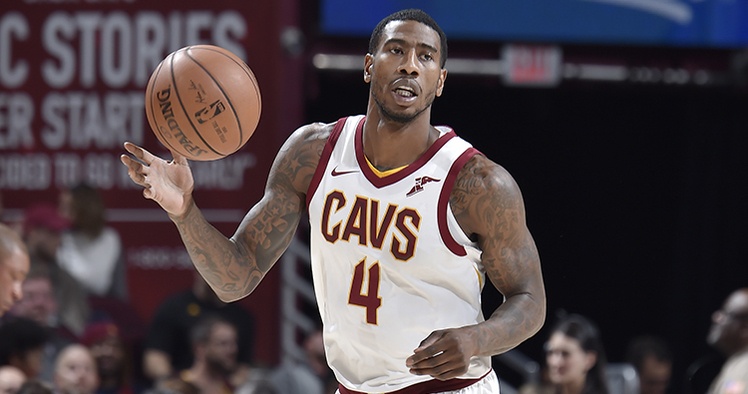 After a 5-7 start to the 2017-18 NBA season, the Cleveland Cavaliers have won nine consecutive games. As the Cavaliers are reportedly 'eyeing next week' for Tristan Thompson's return from injury, it appears they will be losing another player prior to their matchup against the Atlanta Hawks.
Iman Shumpert has been in and out of the team's lineup through the first 21 games with a nagging knee injury. According to Cavs, Shumpert was reevaluated and will undergo arthroscopic surgery on Nov. 31:
Cavaliers guard Iman Shumpert (left knee effusion) was reevaluated following Tuesday's game by team physicians Dr. Richard Parker and Dr. James Rosneck. Due to ongoing symptoms, he will undergo arthroscopic surgery Friday morning at Cleveland Clinic Sports Health. His status and timetable will be updated post-surgery.
After appearing in the first six games of the new season, Shumpert has missed eight of the team's last 15 games. Through 13 appearances including six starts, the 27-year-old is averaging 4.8 points, 3.1 rebounds, and 1.3 assists in 20.8 minutes.
For the Cavaliers, this is another obstacle in trying to reach their fourth consecutive NBA Finals. However, with Cleveland now playing at a high level, there is great optimism as key players eventually make their way back to the basketball court.