Iman Shumpert to start for LeBron James in 2017 NBA preseason finale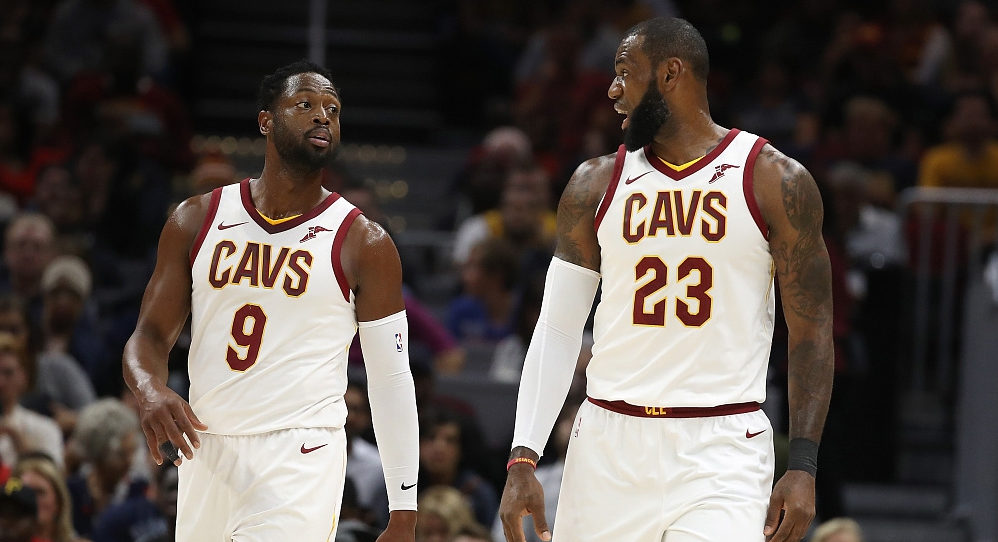 Tonight, the Cleveland Cavaliers will square off against the Orlando Magic for what will be the final preseason game of the 2017-18 NBA season for both teams.
According to a report from Joe Vardon of cleveland.com, Iman Shumpert will start in place of LeBron James, who has been dealing with a nagging ankle injury that he suffered prior to the start of the preseason. Vardon also adds that Cavs head coach Tyronn Lue has granted J.R. Smith's request to remain with the second unit.
"Actually he came up to me and asked me if he could come off the bench so he could get used to playing with the second unit, so I think it will be OK," Lue said of Smith.
Earlier this week, Smith admitted that he was frustrated with losing his starting role, but it seems as though the former Sixth Man of the Year award winner is willing to help his team any way he can.
"I actually like playing on the second unit better," Smith said. "I'm more of a play-maker and distributor. And I handle the ball a little bit more instead of just running to the corner."
The Cavs, who are still winless in exhibition play, will also be without Isaiah Thomas for tonight's preseason finale, which is slated for a 7 p.m. EST tip. Coach Lue expects his All Star point guard to be healthy enough for in-game action sometime around January.
ON DECK:
On Tuesday, October 17, the Cavs will kick off their regular season campaign with a matchup against Kyrie Irving and the Boston Celtics inside Quicken Loans Arena at 8 p.m. EST. TNT will have live broadcast coverage.