How Cavs' LeBron James is approaching his ankle injury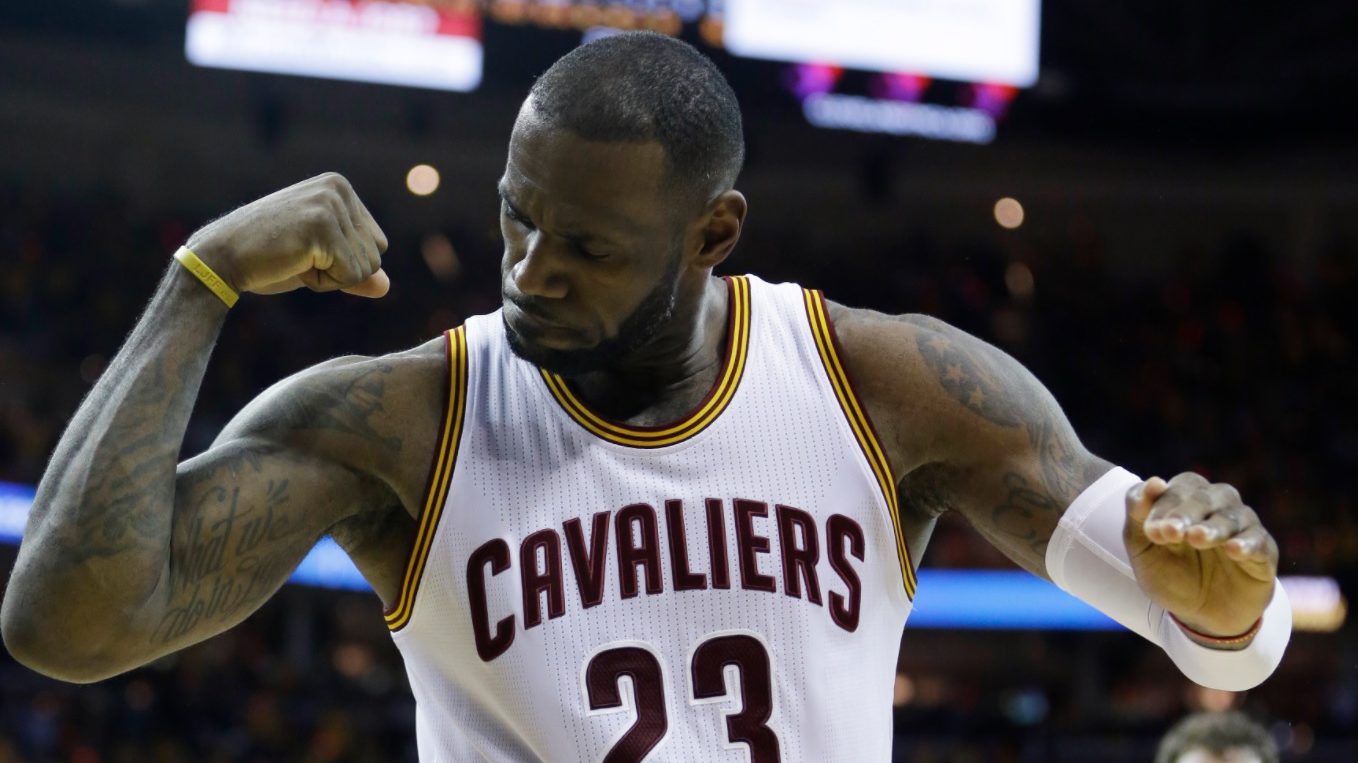 Just days before the start of the 2017 NBA Preseason, Cleveland Cavaliers superstar LeBron James turned his left ankle in a practice session at Cleveland Clinic Courts, forcing him to miss the team's first three exhibition games.
James, now 32 years of age and entering his 15th season in the association, is known as a workout warrior. Although his injury is cause for concern, the King says he's been doing everything in his power to return to action.
"All I've been thinking about right now is trying to get back healthy," James told reporters after today's practice.
When asked if he thinks his ankle injury will have any lingering effects, James reiterated the fact that he has been in the gym every day working on his recovery.
"I've not been resting," James said of his recovery. "I've been (rehabbing) around the clock, all the time, every day, since I hurt (my ankle) the first Wednesday of training camp. I've been trying to work my way back in. You always hope that it won't be a lingering thing, so you gotta keep doing what I've been doing and it'll come back."
LeBron has been working to make sure ankle injury doesn't linger. #Cavs pic.twitter.com/NB11KQfzPd

— Nikki Goel (@NikkiGoelCavs) October 9, 2017
Cavs head coach Tyronn Lue has stated that James will play in the Cavs' final two preseason games, which should give the three-time champion ample time to run with his teammates before the start of the regular season.
James' return to play is an excellent sign for the Cavs. In his 74 games played last season, the former No. 1 overall selection in the 2003 Draft posted some of the best statistical numbers of his career, averaging 26.4 points on 55 percent shooting from the field, 8.7 assists (career-high), 8.6 rebounds (career-high), and 1.2 steals in 37.8 minutes per outing.
James and the Cavs will host the Chicago Bulls on Tuesday night at 8:00 p.m., with ESPN having broadcast coverage. With any luck, they'll walk away with their first "Wine and Gold winner" of the preseason, as Fred McLeod would say.