How Cavs view Kevin Love after turbulent season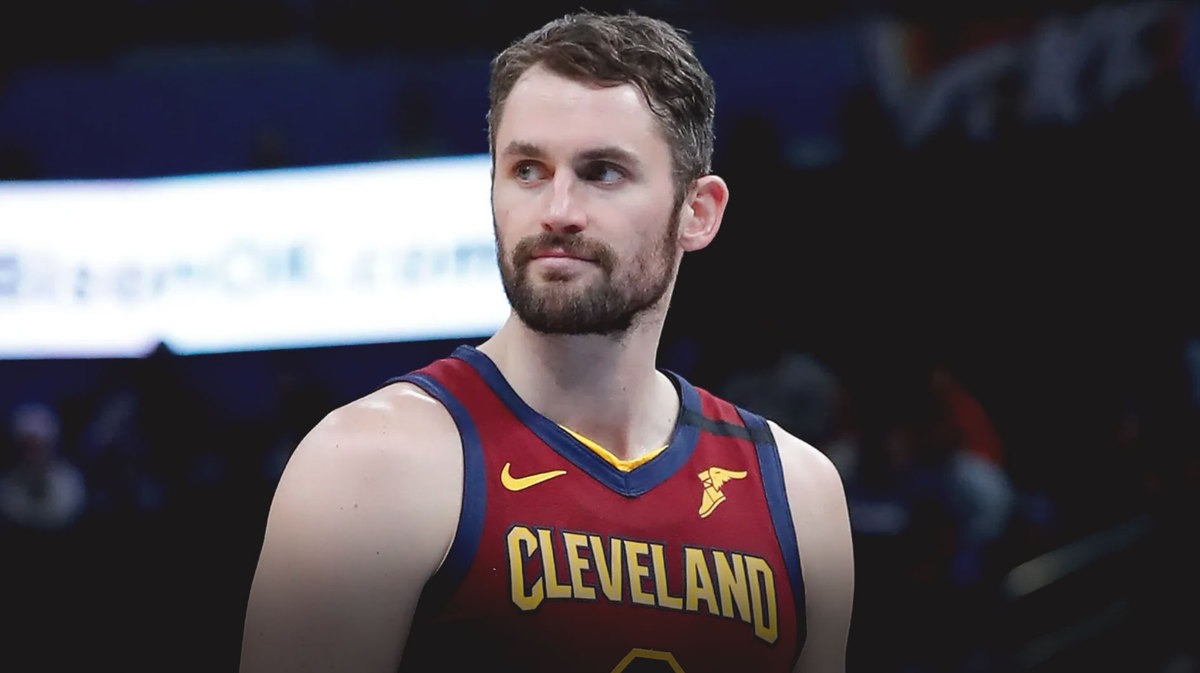 It looks like Cleveland Cavaliers All-Star power forward Kevin Love may still be on the Cavs once the 2020-21 season starts.
According to Chris Fedor of Cleveland.com, the Cavs organization still wants Love on the team since he's a great veteran to have in the locker room for young guys such as Collin Sexton, Darius Garland, Kevin Porter Jr. and Cedi Osman.
While his name remains at the center of trade rumors, the Cavs still want Kevin Love around, believing he can be a positive influence during this rebuild. And despite two rough years, the Cavs still view him as their best — and most impactful — player.

The league sees him in a different way — an oft-injured 31-year-old forward with a bloated contract whose best basketball is in the past and may become unhappy in certain situations. The trade offers have reflected that. Until his value, league-wide and internally, more closely aligns, it's hard to see a trade.
Love was scheduled to make $28.9 million in 2019-20 with the Cavs before the season was suspended in March. He has three years left on his contract moving forward.
Love appeared in 56 games for the Cavs in 2019-20. He averaged 17.6 points and 9.8 rebounds per contest while shooting 45.0 percent from the floor, 37.4 percent from beyond the arc and 85.4 percent from the free-throw line.
The Cavs finished with the worst record in the Eastern Conference this season. Cleveland isn't going to get a big return for Love because he's no longer the game-changer he used to be. After all, this isn't the Love the Cavs acquired from the Minnesota Timberwolves back in 2014 when he was a superstar in the league.
Love will seemingly always be linked to the Portland Trail Blazers in trade talks since he played his high school ball at Lake Oswego in Oregon. We'll see what Cavs GM Koby Altman decides to do with the former All-Star whenever the 2020 offseason period begins.