Report: Cavs GM Koby Altman told LeBron James Cleveland wouldn't trade Kyrie Irving to Celtics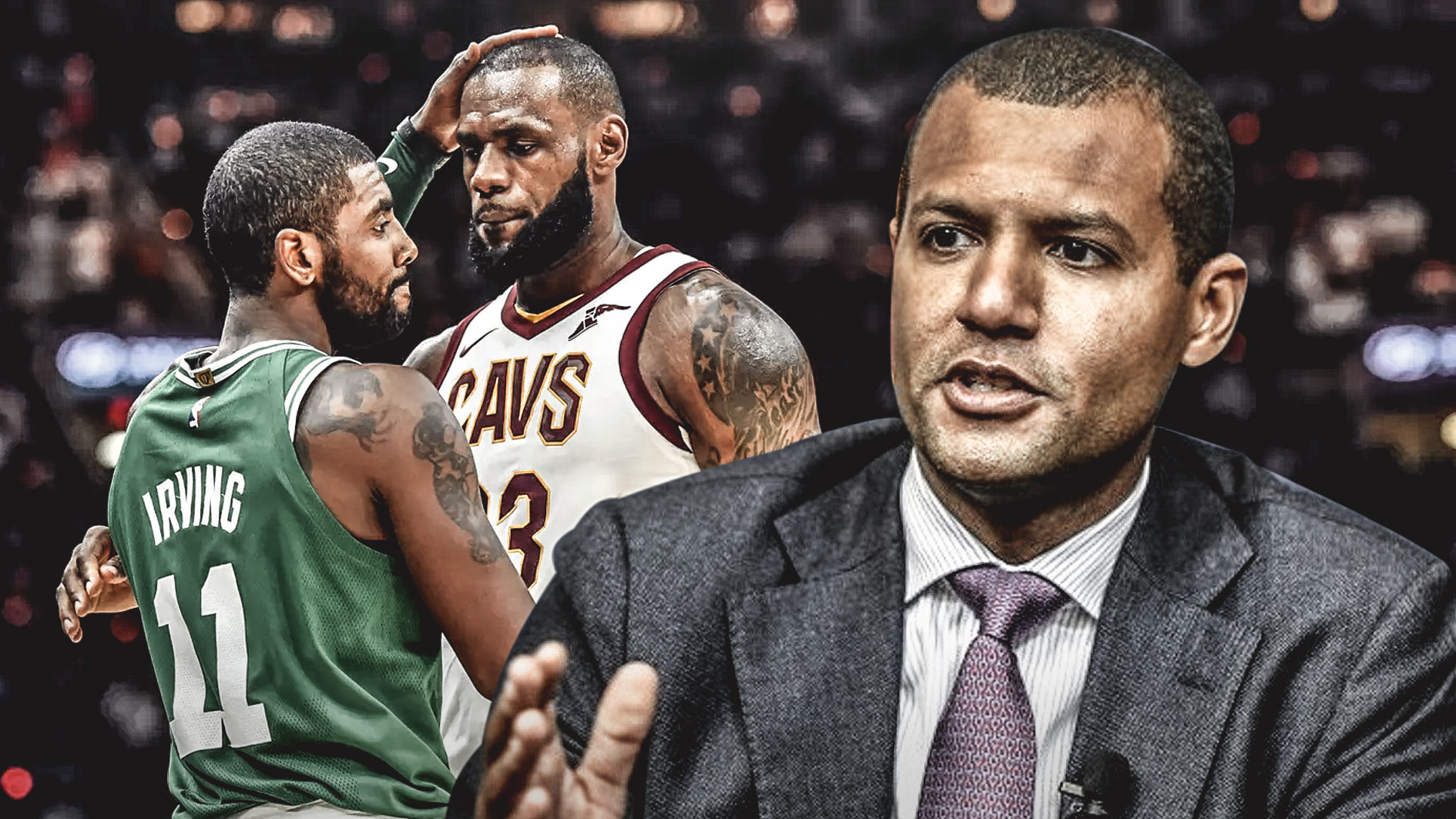 The Cleveland Cavaliers pulled off a stunning move last year when they shipped out Kyrie Irving to Boston. It turns out that minutes before the deal went down, Cavs general manager Koby Altman told LeBron James that Cleveland wouldn't trade Irving to the Celtics.
Amazing. pic.twitter.com/tCDz38Ph37

— Scott @ WFNY (@WFNYScott) November 19, 2018
Joe Vardon of The Athletic wrote the compelling story on the Irving trade, including LeBron's comments on the Cavs' sudden change of stance after informing him that they wouldn't let go of their All-Star point guard.
James suggested he didn't feel he was lied to by Altman, so much as Altman was overruled by owner Dan Gilbert.

"You realize at that point in time, take nothing from Koby, because Koby (was just named GM), but at that point in time, you realize that Koby's not the only one running the team, as (former GM David Griffin) had done, and that's why Griff was let go pretty much," James said.
Irving actually said that the best move of his career was when he demanded a trade from the Cavs during the summer of 2017. ESPN reported that Irving got wind of a front-office meeting about looking into his market value before his impending free agency in 2019. Kyrie was obviously offended by that news and eventually forced a trade out of Cleveland.
Still, Vardon's recount of the trade could negate beliefs that James had the final say in the Cavs' previous front decisions. It could be recalled how James took a shot at the organization for letting go of Griffin after they lost to the Golden State Warriors in the 2017 Finals.
Nevertheless, it's safe to assume that the Irving trade spelled doom for the LeBron-led Cavaliers. With The King leaving the Cleveland court, the Cavs are off to a woeful 2-12 start this season.