Cavs GM Koby Altman says Tyronn Lue wasn't right fit for this group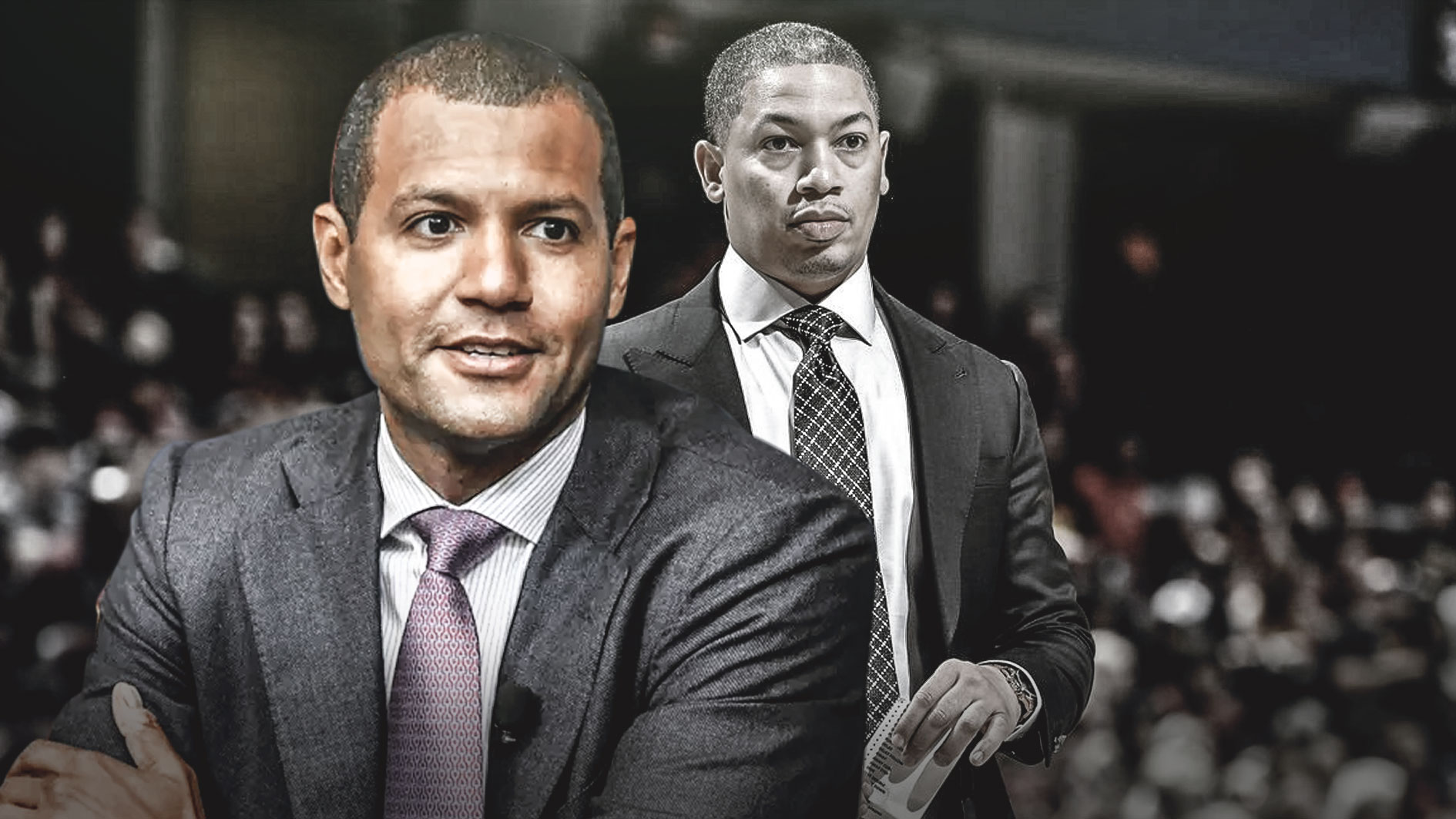 The winds of change blew right through downtown Cleveland on Sunday morning. Tyronn Lue, who led the Cavs to their first championship in franchise history, was relieved of his duties as head coach. The reasoning for this decision, according to GM Koby Altman, had a lot to do with "fit" — or the lack thereof.
Sam Amico of Amico Hoops posted a series of Altman quotes to his Twitter account on Monday morning. In the messages, Altman elaborated on the Cavs' need of a "new voice."
"This is a different group and we feel it needs a different voice," Altman said. "I didn't want to string it out any longer. I didn't think that'd be fair to Ty, I didn't think it'd be fair to this group. We wanted to overachieve. That hasn't happened."

"It just hasn't come to together the way we wanted," Altman said, referring to the Cavs' 0-6 start to this season. "That's not just on Coach Lue. That's on all of us."

"We just didn't think Coach Lue was the right fit for this group," Altman added. "It's up to me to right the ship."
Lue, now 41 years of age, took over the head coaching job in Cleveland on Jan. 22, 2016, replacing former head coach David Blatt. In his three years at the helm, Lue racked up a 128-83 record.
According to a report from Chris Fedor of Cleveland.com, the Cavs were getting a bit frustrated with some of the rotations Lue was using.
According to a source, the Cavs had been frustrated with the overall lack of competitiveness, believing the roster is more talented than it has displayed. Lue's rotations, including a lack of playing time for some of the youngsters in favor of veterans like (J.R.) Smith and George Hill, has also been a point of contention. That loyalty may have contributed to Lue's ouster.
Lue wasn't the only member of Cleveland's coaching staff relieved of his duties on Sunday. Assistant coach Damon Jones was also fired. For now, the Cavs have tabbed associate head coach Larry Drew as interim head coach, though Drew doesn't view himself as the interim coach as he seeks out a contract restructuring.
The Cavs will be back in action on Tuesday night, when they'll welcome the Atlanta Hawks to Quicken Loans Arena. Tip-off is set for 7:00 p.m. ET with FOX Sports Ohio having live broadcast coverage.