George Hill says Cavs rookie Collin Sexton wants 'to be something great'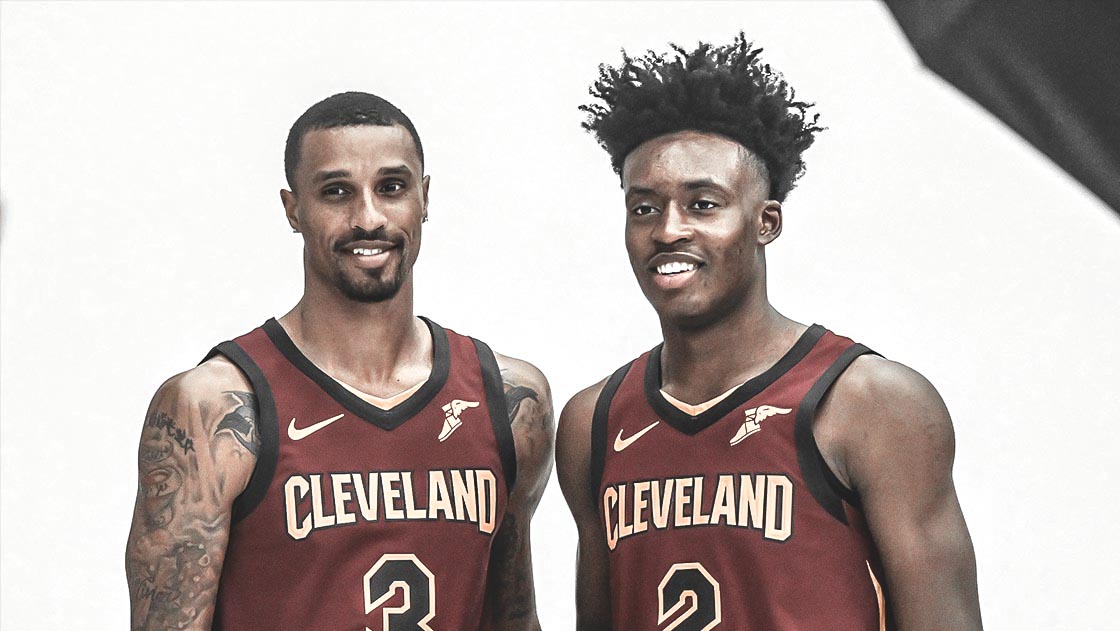 Cleveland Cavaliers rookie point guard Collin Sexton is a different breed, according to Cavs teammate George Hill.
Mature beyond his years, Sexton is already striving "to be something great," per Chris Fedor of Cleveland.com.
"Has the fire in his eyes," Hill said. "I think he's a mature 19. He's not one of those that's joking around all the time, that doesn't take the game serious or just happy to be here. He's working, he's strong-minded and he's trying to be here, not just to be in a position to play, but to be something great."
Sexton was the eighth overall pick in the 2018 NBA Draft and immediately after the selection was announced, on-air NBA analysts could be heard raving about his intangibles. A "level-headed" 19-year-old is hard to find anywhere, especially in the glamorous world of the NBA.
On the other side of the Great Lakes lies a franchise in the Minnesota Timberwolves that finds itself in a dilemma in large part because their most talented players aren't the hardest working players. That won't be a problem in Cleveland.
There may be Cavaliers that attempt to outwork the Young Bull but it won't be easy.
A high-character, self-motivated player who doesn't shy away from big moments, it's interesting that the word Hill would use to describe Sexton is "humble."
As pointed out by Fedor in his interview with Hill, the veteran guard sees Sexton's "desire to get better" and all "the work he puts in before and after practice."
Veterans like Hill have always had their use. They take young guys under their wing and provide the necessary guidance that a player needs to grow as a person, a leader and a player. Hill will provide invaluable lessons to Sexton in their time together, battling with him in every practice and teaching him at every turn.
If it all works out, Sexton's intangibles will carry him to greatness. At the worst, Sexton will become one of the team's leaders himself.