George Hill questionable again for Game 6 vs. Pacers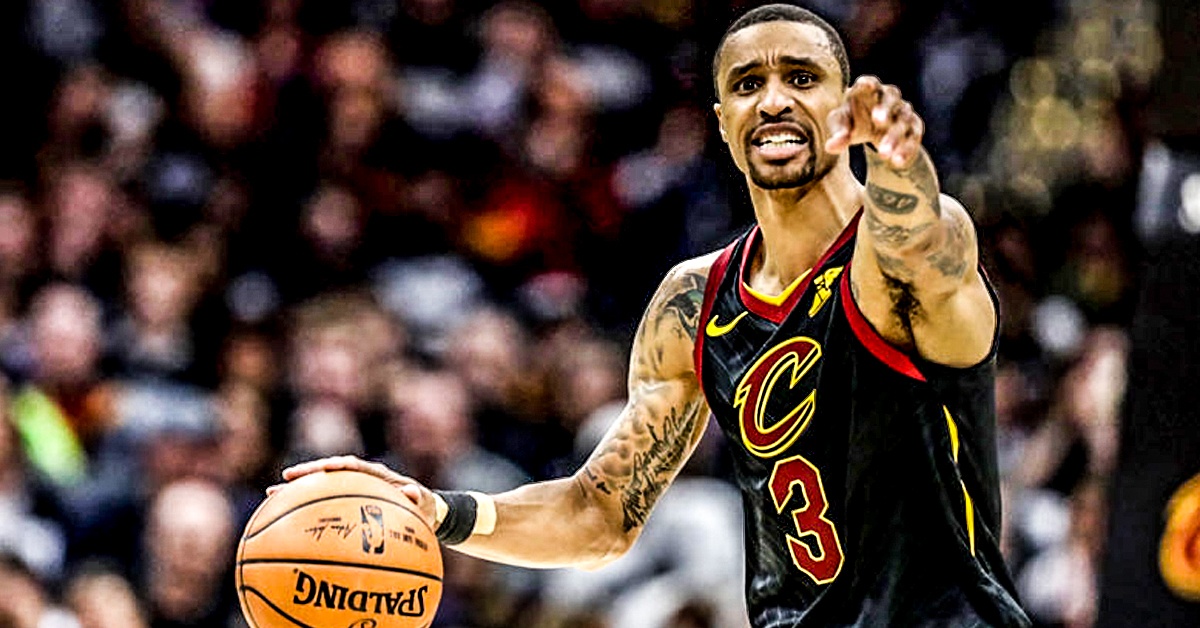 After Wednesday night's 98-95 Game 5 victory, the Cleveland Cavaliers find themselves leading their first-round playoff series against the Indiana Pacers, 3-2. On Friday night, the two teams will square off inside Bankers Life Fieldhouse for a pivotal Game 6 showdown. However, it sounds like the Cavs might be without the services of George Hill.
According to a report from Joe Vardon of Cleveland.com, Hill is listed as questionable for Game 6. As most fans of the team know, Hill has been dealing with a bout of back spasms. The savvy veteran backed into an illegal screen in Game 1 of this series, which forced him to miss Games 3 and 4.
Hill, now 31 years of age, made 24 appearances with the Cavs during their regular season campaign, racking up averages of 9.4 points on 50.9 percent shooting from the field (35.1 percent from beyond the arc), 2.8 assists, 2.7 rebounds, and just under one steal (0.9) in 27.9 minutes per game.
Cavs head coach Tyronn Lue will likely give Jose Calderon the starting nod at point guard in Friday night's game, just as he did in the previous two games. Believe it or not, the Cavs are 25-9 this season with Calderon starting at point guard. Players like J.R. Smith, Jordan Clarkson, and Kyle Korver could see their minutes increase as well.
Calderon logged 20 minutes in Game 5, scoring six points on 2-of-6 shooting (2-of-5 from downtown), two rebounds and two steals. Korver added 19 points.
"Jose has been steady for us all year," coach Lue said recently told ESPN. "G-Hill goes down and Jose comes in and makes plays. He's been that guy for us all year."
Friday night's Game 6 matchup is set to tip inside Bankers Life Fieldhouse at 8:00 p.m. EST with ESPN, FOX Sports Ohio and FOX Sports Indiana having live broadcast coverage. Let's see if the Cavs can keep their momentum rolling.