Former championship GM says Kyrie Irving's shot in Cavs vs. Warriors was the biggest shot in basketball this century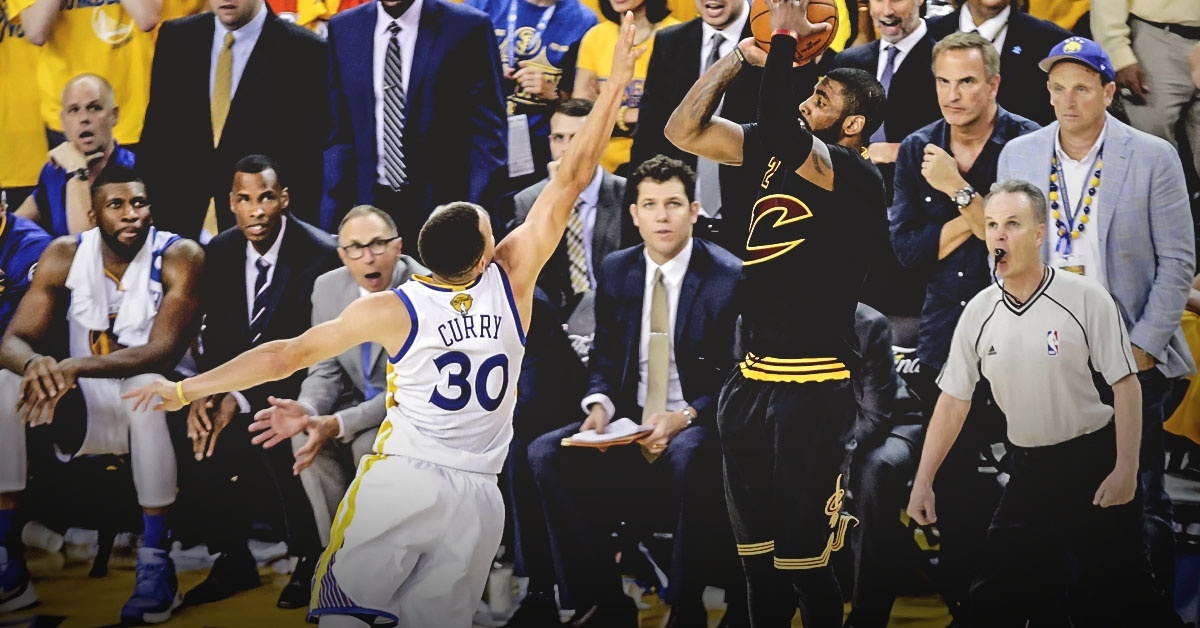 Kyrie Irving's three-pointer to give the Cleveland Cavaliers a late lead in Game 7 of the 2016 NBA Finals against the 73-win Golden State Warriors is undoubtedly one of the biggest shots in NBA history, but is it the biggest period?
Former Cavaliers general manager David Griffin, who was Cleveland's GM that year, says there is no doubt:
I mean, from a purely unbiased vantage point, ⬇️▶️has to be the answer, no? https://t.co/aXrFXmbz55

— David Griffin (@dg_riff) January 25, 2019
The triple gave the Cavaliers a 92-89 lead with 53 seconds left, an advantage they would not relinquish en route to their first NBA championship.
Irving finished with 26 points and six rebounds in 43 minutes, making 10 of his 23 shots and burying two treys. He also went 4-of-4 from the free-throw line.
Remember: at that time, Irving was not yet heralded by everyone, as many felt that his ball-dominant ways and lackadaisical defense were actually a detriment to his team.
However, that three-pointer—not to mention Irving's finals performance in general—pretty much ended any debate as to whether or not the Duke product was truly an elite point guard.
Irving also scored 41 points in the Cavaliers' Game 5 victory, which was the first of three straight Cleveland wins to rally from a 3-1 deficit to complete what was a colossal upset.
Kyrie went on to spend one more year with the Cavs, helping LeBron James and Co. get back to the finals for the third straight year in 2017 before losing in five games to the Warriors.
That ensuing summer, Irving asked for a trade, and the Cavaliers obliged by sending him to the Boston Celtics in a deal that brought Isaiah Thomas to Cleveland.