Cavs news: ESPN reporter suggests trade drama with Celtics could be part of Cleveland's plan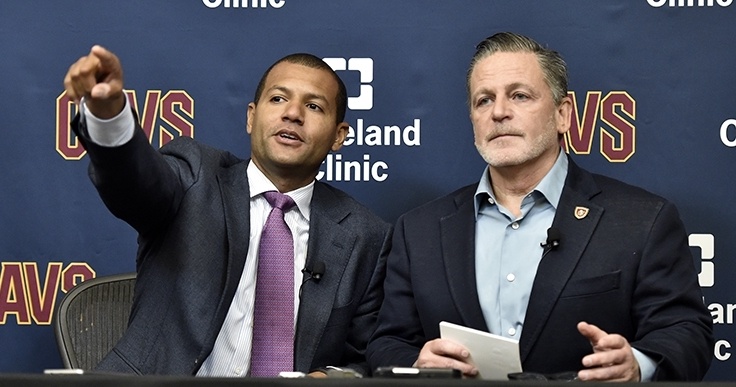 The blockbuster trade between the Cleveland Cavaliers and Boston Celtics centered around Kyrie Irving and Isaiah Thomas has been one of the most talked about topics in the NBA today. Making it more interesting is the fact that the two teams are rivals in the Eastern Conference, and that not a lot of people saw a deal happen between both parties.
Further to its storyline, the biggest trade of the offseason found itself a roadblock in the status of Thomas' hip injury. This has caused the two teams to get back on the negotiating table to fix this dent in their deal.
However, Chris Haynes of ESPN suggested that the Cavs may have planned this distraction all along, as they knew that Thomas' injury could bring in more assets to their team. The veteran reporter made his thoughts known via an interview on Arbella Early Edition for CSNNE recently.
"Koby Altman, Cavaliers new general manager, he's a very shrewd guy," Haynes said. "I wouldn't be surprised if this was the plan of attack all along with how they're doing this."

"I wouldn't put it past them," Haynes said of Altman planning the trade drama. "I don't know for sure. But everybody pretty much knew that it was going to be a difficult task in trying to pass Isaiah. The Cavaliers knew that. And so, like I said, I just wouldn't be surprised. I'll leave it at that. I wouldn't be surprised if this was the plan all along."
Haynes' theory may be controversial and many could question it, but he does have deeper knowledge of the Cavaliers organization being their long-time beat reporter in the past before accepting a job with ESPN. He is also familiar with some of their front office executives, which makes his claim very intriguing.
While it can't be easily proven, Haynes does make a valid argument, that it could be part of a master plan all along. Should that be the case, Altman is being very wise with his decision, and is obviously trying to maximize the return they can get for Irving's services.
Rumors have it that the Cavs may seek for additional assets to finalize the deal. However, they have not asked for that so far, which also casts doubt on Haynes' idea.