Cavs news: Dwyane Wade working to build relationship with J.R. Smith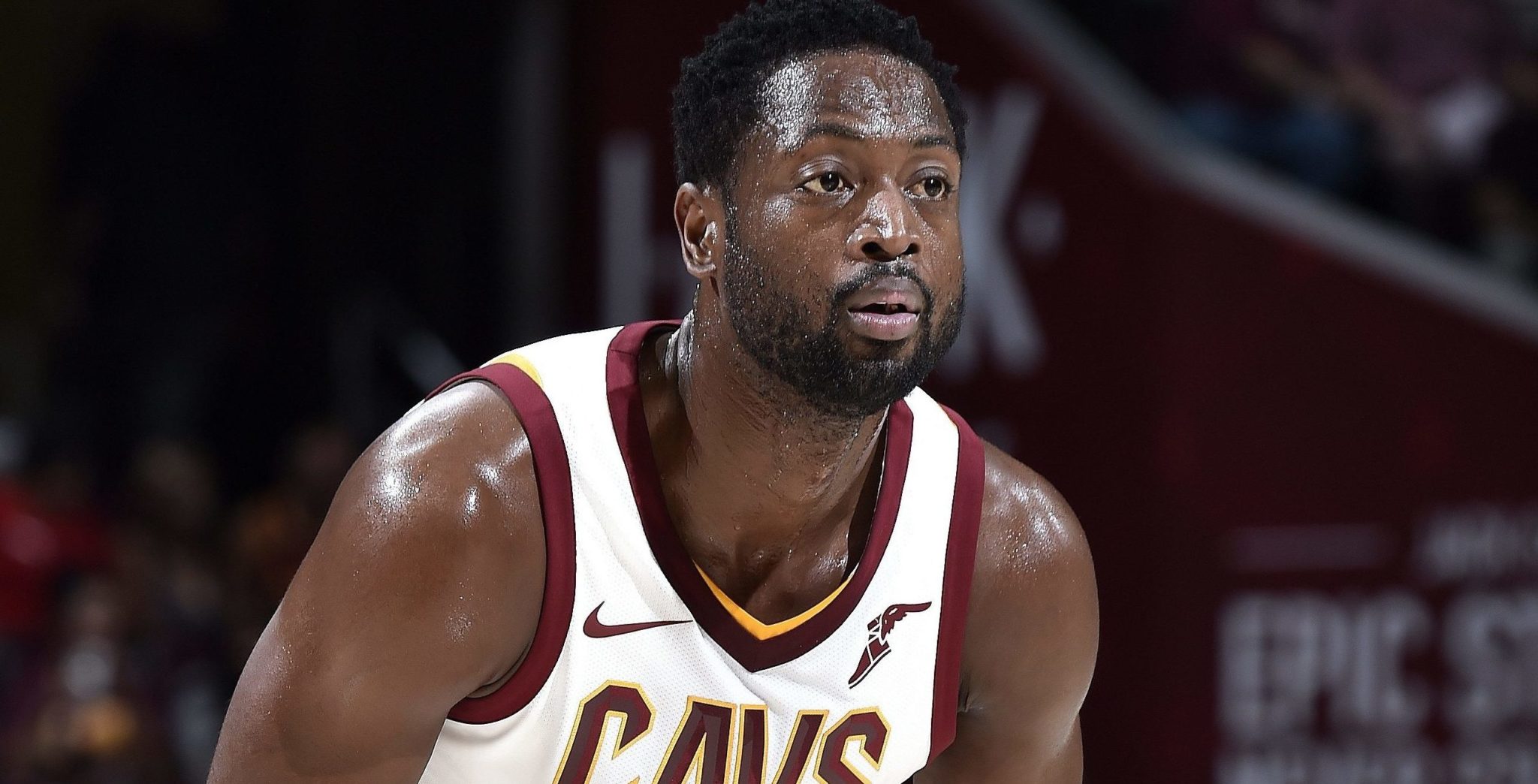 After Friday's shootaround, Cleveland Cavaliers guard Dwyane Wade spoke to several reporters with regards to his newly-appointed role in the starting lineup. As most fans of the team know, head coach Tyronn Lue gave Wade the first team nod earlier this week, bumping J.R. Smith, a beloved member of the squad, to the bench.
While it's true that the situation is a bit sticky, Wade, a three-time champion and 12-time All-Star, says he would like to build a relationship with Smith.
"My biggest thing with me and JR is building a relationship," Wade said at the Cavs shootaround Friday ahead of their final preseason game against the Orlando Magic. "We know each other in passing as competitors; we haven't known each other as teammates. So my job is to build the best relationship and show him I know what he brings to the game, he knows what I bring to the game.

"I know it was tough. I understood that. When I got here I understood it would be tough either way it goes — if it's me or him, it's going to be tough. But at the end of the day, I knew when I was coming in that I was coming here to be a part of this team and whatever choice that Coach made — and it's throughout the year, it's not just now — that if we're really about winning the championship, we'll figure out a way to build with it. But like I said, I know it's tough on him because he started here and went to three Finals. But my biggest thing is to try to build a relationship with him and let him know, when he gets to know me, once you get to know somebody and get comfortable with somebody — not saying you're OK with it — but you understand the reason more of, 'OK, I see why they're here. I see what they can bring to the team' and get a little bit more comfortable."
Coach Lue tells McMenamin that Smith actually requested to come off the bench tonight in the Cavs' final preseason primer. It sounds like the New Jersey native just wants to get comfortable in his new role.
"They've been working together the last few days, just trying to get things right," Lue said. "I'm bringing J.R. off the bench tonight just so he can get used to it. Going to start Shump. Bringing JR off the bench. Actually, (J.R.) came up to me and asked me if he could come off the bench so he could get used to playing with the second unit, so I think it will be OK."
How the Cavs — with all of their new faces — will come together, remains to be seen. However, there is no doubt that every member of the team, including Smith and Wade, is working towards the same goal: a second Larry O'Brien trophy.