Dwyane Wade thought he saw LeBron James' best season with Heat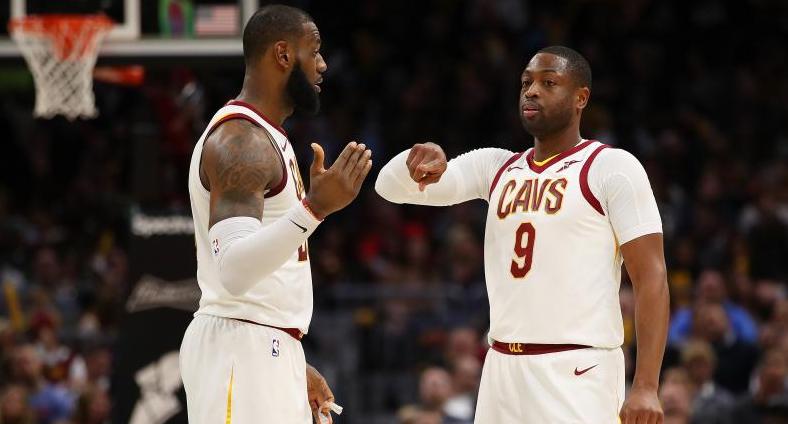 In his 15th NBA season, 32-year-old LeBron James is averaging 28.1 points, 8.4 rebounds, and 9.1 assists through 30 appearances. In addition, he is shooting 57.9 percent from the field, 40.7 percent from the three-point line, and 77.1 percent from the free-throw line.
As most players are already declining at this stage of their careers, James is on pace to set new career highs in nearly every major stat category. Dwyane Wade, who has played with James for five seasons, thought he had already seen his teammate's best during their time with the Miami Heat according to Chris Fedor of Cleveland.com:
"I thought one year in Miami, I thought it couldn't get no better than that," Wade said while answering a question about James' incredible efficiency this season. "But as always he continues to prove people wrong. Everyone is covering it and everyone is saying it. We all may take it for granted, what he's doing, what he's accomplishing, but this guy puts the work in. He's the hardest worker all the time. He pushes everyone around him to be great.
As Wade mentions, some are taking James' greatness for granted. While James' primary focus is to lead the Cleveland Cavaliers to their fourth consecutive NBA Finals appearance, his consistency and longevity are two qualities very few players in league history have achieved.
After a slow start to the 2017-18 NBA season, the Cavs are second in the Eastern Conference with a 22-8 record. At this point in the season, it appears the Most Valuable Player award will likely come down to James or James Harden, who is leading the Houston Rockets to the league's best record at 24-4.