Cavs news: Dwyane Wade says 'you can't' stop LeBron James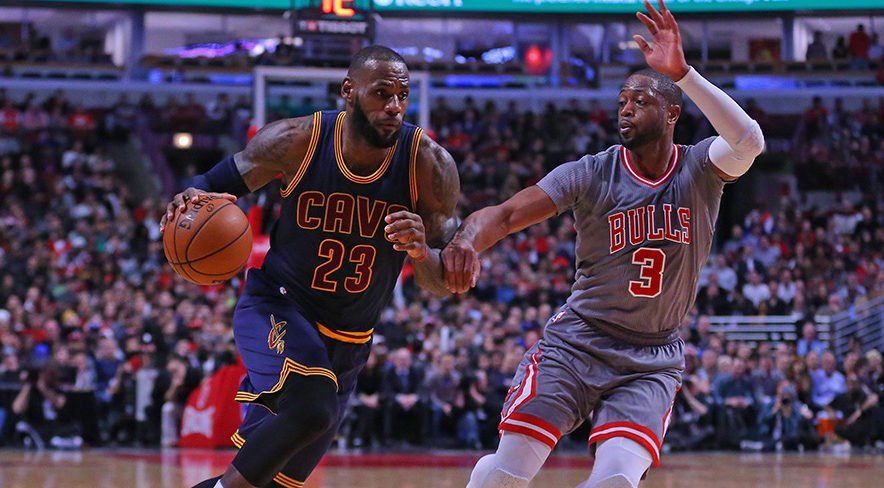 Cleveland Cavaliers forward LeBron James has played with some great players during his illustrious career. Since entering the league, the four-time MVP has possessed the unique ability to attract talented players to play with him. Due to this, it has enabled the Cavs star to rule the NBA for such a long period, as his unselfish nature and pass-first mentality allows teammates to flourish alongside his own greatness.
One of those teammates has been superstar shooting guard Dwyane Wade. Wade was a part of the dominant Miami Heat era that went to four straight NBA finals and yielded two championships. Wade and James formed a formidable partnership that was absolutely devastating, and proved nearly impossible for opponents to slow down. Of course, in recent time, Cavaliers' dynamic point guard Kyrie Irving is very special, but Wade may in fact end up as James' greatest running partner when it's all said and done.
The two of them were unbelievable to watch, as NBA fans packed arenas across the country to see the most exciting show in town. Fans would sit on the edge of their seat waiting for a Heat fast break where Wade would throw one up to the King for a rim attack sending the crowd into a frenzy.
It's safe to say, not many have had a closer look at James' greatness first hand than the Chicago native. Whether it be work ethic, leadership, basketball ability, or intelligence, Wade has seen it all, and over the years his relationship with the kid from Akron has grown into a strong brotherhood.
Recently, Wade was asked via Twitter an age-old question all great players are measured by – how do you stop them? How do you stop LeBron James?
Wade's answer was brilliantly honest.
You can't. A player like him comes around once in a generation. You couldn't stop Wilt,Kareem,Jordan to name a few. So enjoy watching them https://t.co/nJ7jXHf6Ju

— DWade (@DwyaneWade) August 13, 2017
In truth, Wade's response is spot on. Many have come but basically all have failed in their attempts to stop James individually throughout his career as was the case for other all-time greats.
Dwyane Wade's advice should be taken without a grain of salt and just enjoy watching one of the greatest players of all time. Wade understands there will never be another LeBron James, so enjoy him while you can, he certainly will.