Dwyane Wade plans to have LeBron James sign all-time photo of the duo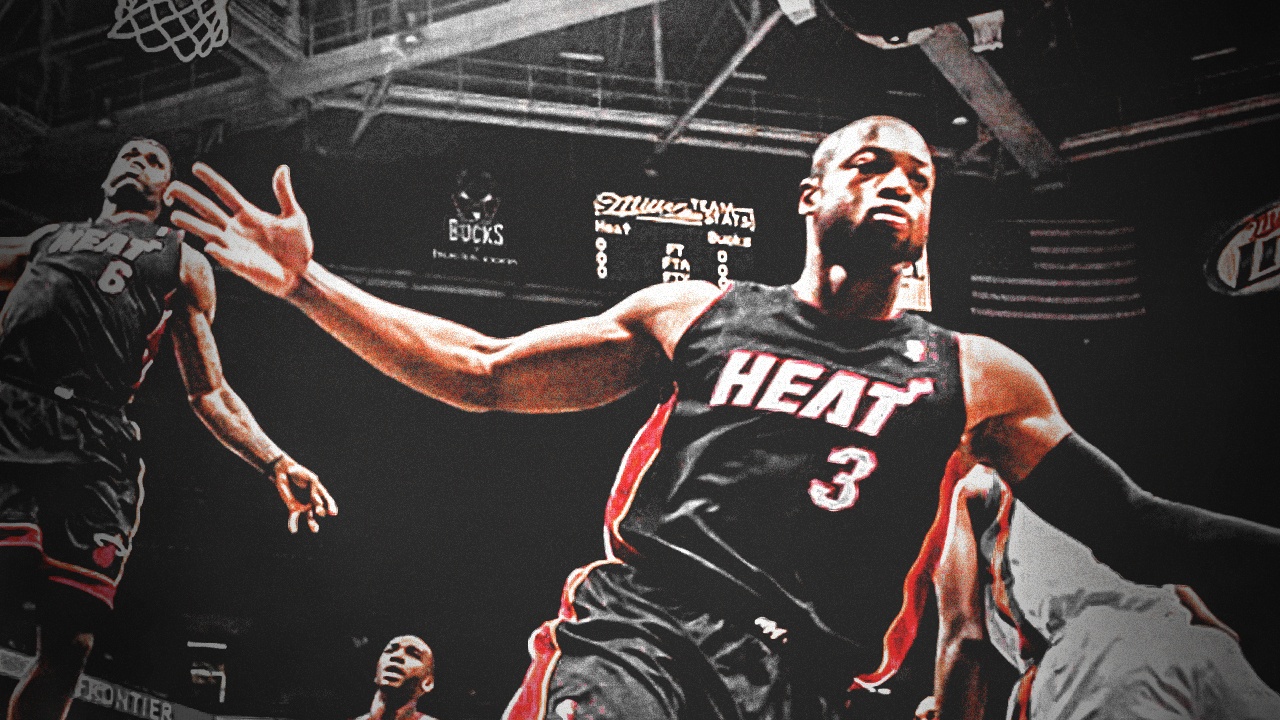 Dwyane Wade and LeBron James have been the best of friends since they entered the league together in 2003.
They have had a lot of amazing moments together in their four-and-a-half seasons playing together and 15 years in the NBA together, but there is one legendary photo that Wade wants to have James sign so that he can hang on his wall after he retires, according to Dave McMenamin of ESPN.
Wade told me this is the one photo he will ask LeBron to sign that he'll hang in his house when he's retired. https://t.co/epRVYEONoU

— Dave McMenamin (@mcten) May 21, 2018
The photo, taken by the Associated Press' Morry Gash, is considered one of the greatest basketball photos ever taken. It happened in a game against the Milwaukee Bucks when the two were, clearly, members of the Miami Heat. Wade threw James an alley-oop, and as James caught and dunked it, Wade posed for what he knew would be a spectacular dunk by his teammate.
The big question now for Wade is whether or not he will opt for retirement this summer. There has been some talk about Wade's retirement coming as soon as this offseason, but he has been quiet about his plans since the season ended.
"That's not my focus," Wade said after the Heat's season-ending loss via Ian Begley of ESPN. "Fresh off this NBA season, my 15th year, I sit back and think about that. Then I dive and throw myself into my family. They're next on my bucket list, making sure I'm there for them. And when it comes to the basketball side of it, which is a long time away from now, then I'll think about that."
When Wade decides to hang it up, he is going to have a lot of cool memorabilia to put up on his walls, but there might not be  much that can top this.