Dwyane Wade not a fan of Sixth Man of the Year candidacy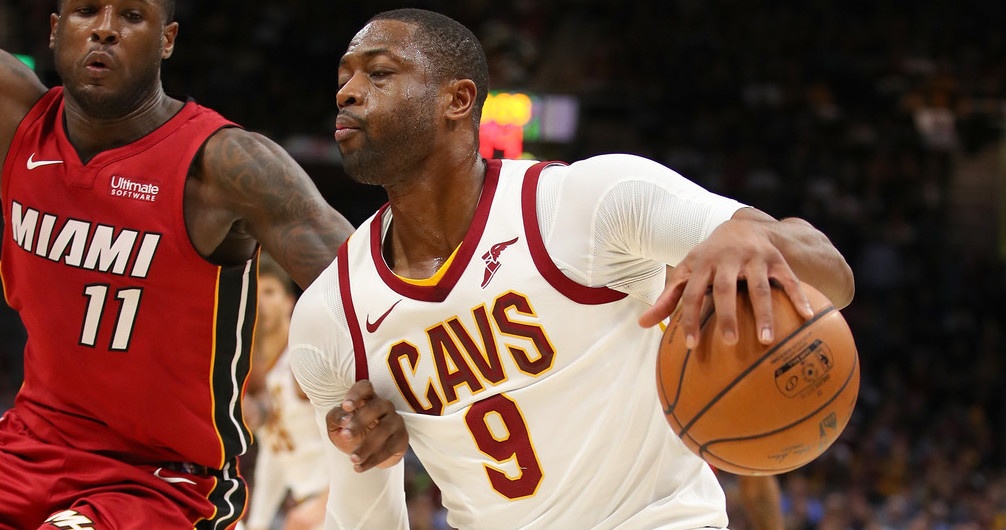 As a result of his stellar play off the bench through the early stages of this season, many experts and analysts are mentioning Cleveland Cavaliers guard Dwyane Wade in their conversations about the Sixth Man of the Year award. However, despite the fact that he has become the accepted leader of Cleveland's bench squad (also known as "the Dinobots"), Wade is asking everyone to pump the brakes.
Dwyane Wade doesn't want to hear his name mentioned as the Sixth Man of the Year. For one, he says one of his own teammates might have a better case. "I'm a little uncomfortable with all the Sixth Man talk because I'm out there with a great unit," Wade said Monday. "We all are helping this team be better. Kyle (Korver) is the No. 1 plus/minus guy on this team, so maybe he's the Sixth Man of the Year. But I'm just having fun with the guys I'm out there with. Right now I'm playing the role that's aligned for me to play. Hopefully it continues. If it changes, then I'll make another adjustment and try to be the best at that. But right now hopefully it stays this way for me."
When Wade, now 35 years of age and in his 15th season of NBA service, first joined the Cavs in the offseason, it was unclear what role he would play. Was he going to start? Would he be a bench player? Those were uncertain times, to be sure. However, after starting for three games, the former Marquette Golden Eagles stand-out assumed his leadership role on Cleveland's second unit, relinquishing the starting shooting guard spot to J.R. Smith.
Wade's decision to come off the bench has served the Cavs well. In his 22 games played this season, the three-time champion and 12-time All-Star has turned in averages of 11.4 points on 44.5 percent shooting from the field, 3.9 assists, and 3.8 rebounds per game.
Korver, whom Wade mentioned as a potential candidate for this season's Sixth Man of the Year award, has been on an absolute tear. Time and time again, the former Creighton Blue Jay has rallied the Cavs with his three-point shooting. In his 23 appearances with Cleveland this season, the four-time three-point percentage leader has racked up averages of 10.5 points on 47.6 percent shooting from the field (44.4 percent from beyond the arc), 2.2 rebounds, and just under one assist (.9) — all while knocking down 87.7 percent of his free-throws.
Over the course of Cleveland's 11-game winning streak (longest active streak in the NBA), Korver has turned in a true plus/minus rating of +126 — a simply incredible stat. Wade (+94) trails just behind Korver over that stretch.
PLUS/MINUS LEADERS during @Cavs 11-game winning streak

Kyle Korver +126
Dwyane Wade +94
JR Smith +81
LeBron James +80#CavsRadio pic.twitter.com/PvLzVke1S1

— John Michael (@CavsJMike) December 3, 2017
The Cavs will be back in action on Monday night when they face off against the Chicago Bulls inside the United Center. Tip-off is scheduled for 8:00 p.m. EST with Fox Sports Ohio and WGN having live broadcast coverage. Let's see if they can keep their momentum rolling.