Cavs news: Dwyane Wade nearly missed his cue when announced in starting lineup for 1st time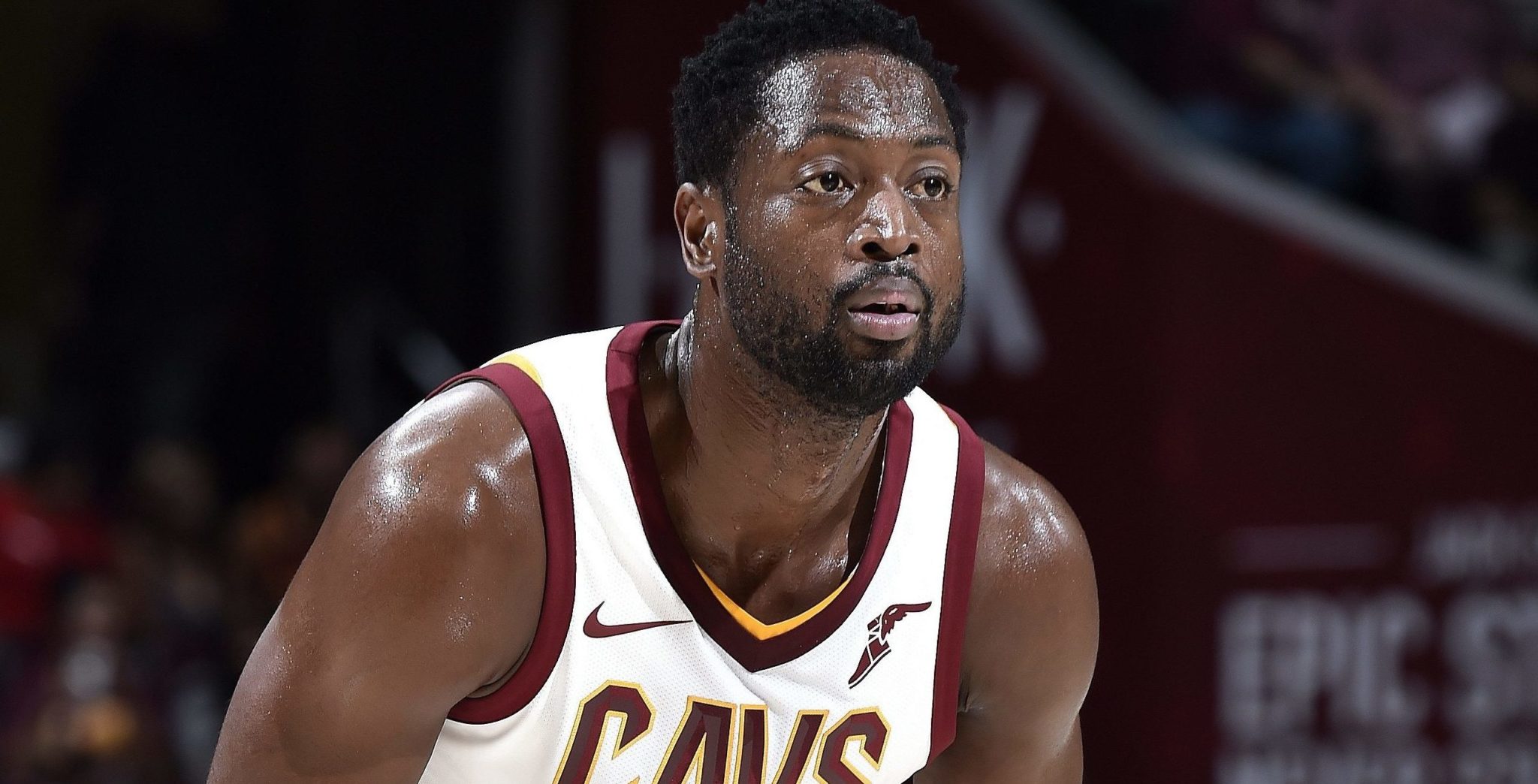 Dwyane Wade was only seconds shy of missing his cue when introduced as a starter of the Cleveland Cavaliers for the first time. The 14-year pro spent his first 13 seasons with the Miami Heat, netting three championships in the process, spending his last with his hometown Chicago Bulls, agreeing to a buyout with them last month, which landed him in The Land.
"I heard 'starting at forward, from Marquette' so immediately I was like, Jae Crowder," Wade said, according to ESPN's Dave McMenamin. "That's why I came out like three seconds late. So I didn't even hear it. I've never been starting at forward. So I wasn't even paying attention."
Crowder timely helped his fellow Golden Eagle out.
"I heard No. 9," Crowder said. "I'm not No. 9. He forgot what number he was, I guess. But yeah, he just heard 'Marquette,' and he thought it was me. But it wasn't me. It was him. I told him, 'Go! It's you.'"
Wade hasn't worn a different number than his iconic No. 3 since he wore No. 25 for Harold L. Richards High School in Oak Lawn, Illinois, a 15-min drive from his native Robbins.
LeBron James requested No. 9 from rookie Cedi Osman after No. 3 was taken by Isaiah Thomas, who was acquired in the trade for Kyrie Irving earlier this offseason. Similarly to James, Wade chose to change his number while joining his team, the same way James changed to No. 6 when coming into the Heat in 2010.