Dwyane Wade congratulates Caron Butler on retirement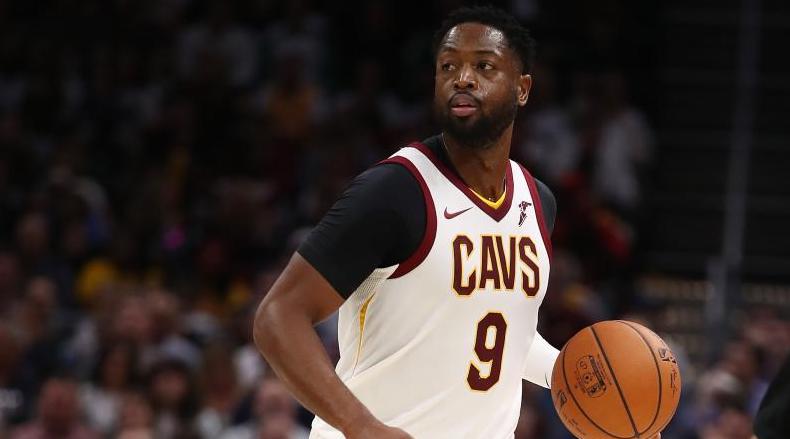 Veteran NBA forward Caron Butler officially announced his retirement on Tuesday. He wrote a piece via The Players' Tribune where he took advantage of the opportunity to thank the teams he played for, his former teammates and coaches, and everyone who supported him the past 16 years.
The 37-year-old Connecticut product received a lot of congratulatory messages, including from Dwyane Wade, who he played with during his rookie season. The Cleveland Cavaliers guard called him his brother and invited him to dinner in L.A. this summer.
This is my brother right here haha. Congrts on an GREAT career @realtuffjuice but it was only the start for you. You have a lot more amazing accomplishment coming. I love you bro. See you in LA this summer. Dinner on me this time. https://t.co/6kkYZj8bjW

— DWade (@DwyaneWade) February 6, 2018
Butler was the 10th overall pick in the 2002 draft and played a total of 14 seasons in the NBA, suiting up for nine different franchises. He last played in the league in the 2015-16 campaign for the Sacramento Kings, and now appears on ESPN as one of their analysts. Tuff Juice had a successful career as a pro, winning an NBA title with the Dallas Mavericks back in 2011 and was also named an All-Star twice.
The messages he is receiving from players around the league only goes to show what kind of a person he is on and off the court. Butler is also well respected by the coaches he played for as he was the consummate professional during his playing days. That said, it won't be surprising if he will also be successful as an NBA analyst because of his work ethic, as well as the knowledge he has with the game which he can share during broadcasts of shows he is part of.