Cavs had discussion with Richard Jefferson's agent about roster situation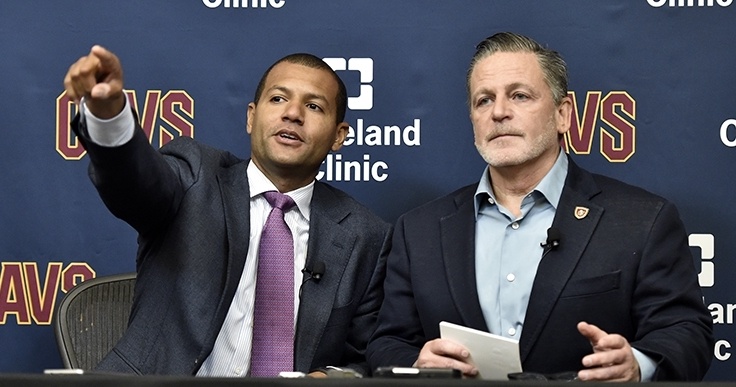 The Cleveland Cavaliers have a tough decision to make in terms of trimming their roster down from 16 guaranteed contracts following Dwyane Wade's signing to the maximum of 15 by the start of the season.
One possible solution would be to move veteran Richard Jefferson. According to Cleveland.com's Joe Vardon, the Cavs have already contacted Jefferson's agent about the possibility that he doesn't make the final roster, but the team has not made a decision as of yet.
The 37-year-old Jefferson has spent the last two seasons for the Cavs, averaging 5.6 points and 2.2 rebounds per game. He has played a key role in each of the last two Finals playing as a small-ball power forward to match up better with the Golden State Warriors.
However, the Cavs have acquired the likes of Jae Crowder and Jeff Green, who are six years younger than Jefferson, to fill that role this offseason, making Jefferson's role moving forward unclear.
The Cavs' alternatives to getting rid of Jefferson would be moving Channing Frye or Iman Shumpert, but both of their contracts are too expensive to cut so they'd likely have to be traded. Green and Derrick Rose are both on minimum contracts which they signed this offseason, but the Cavs are unlikely to immediately move their newcomers.
Richard Jefferson is set to make just $2.5 million this year and his salary for next year is non-guaranteed, which makes him the most likely candidate to get cut if the Cavs fail to trade him or anyone else.