Did LeBron James really blow off Dan Gilbert?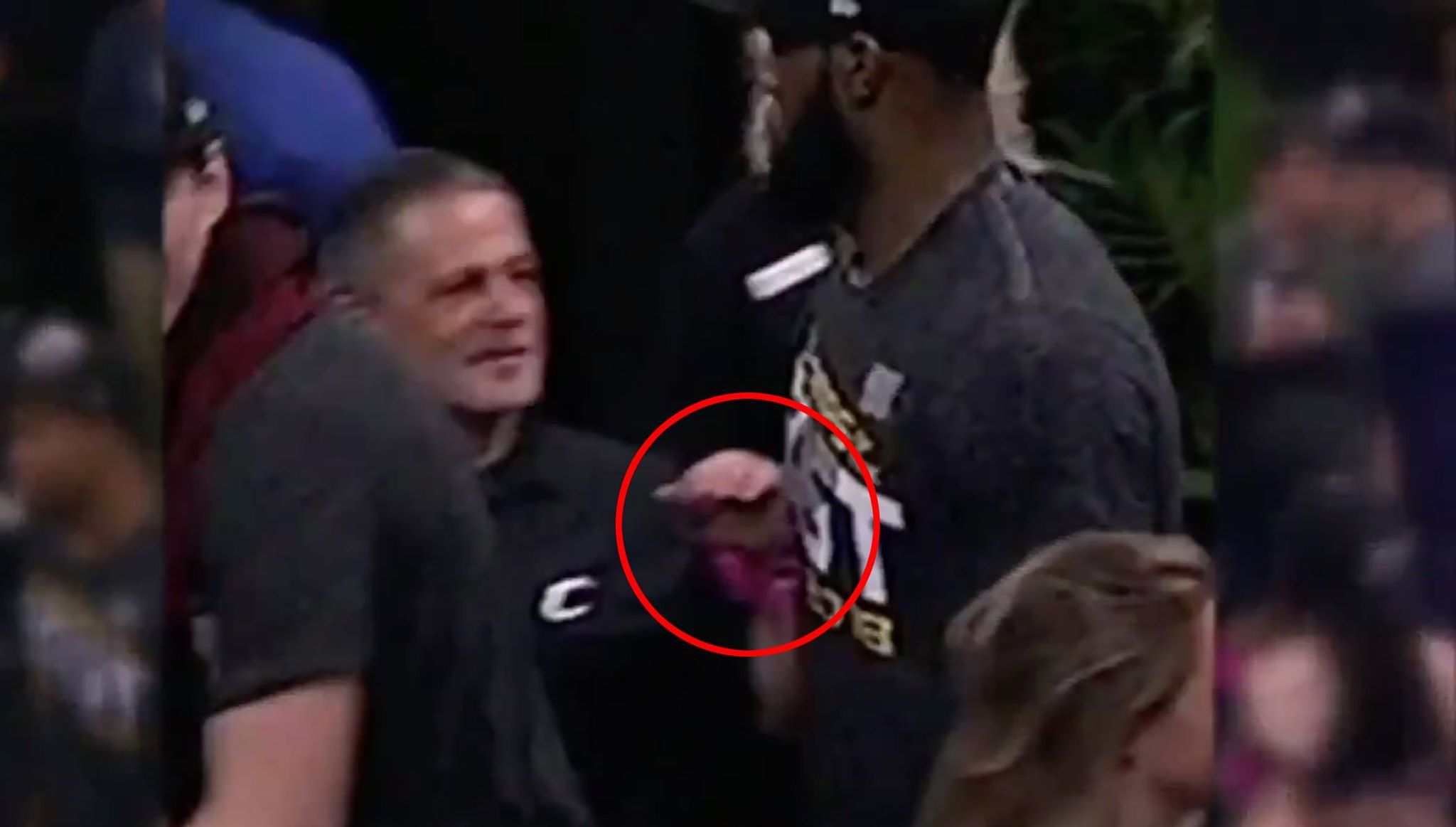 Following Sunday night's 87-79 victory over the Boston Celtics in Game 7 of the Eastern Conference Finals, the Cleveland Cavaliers made their way to the visiting locker room to celebrate. Team owner Dan Gilbert was stationed in the media room to greet the players as they made their way back, shaking their hands as they passed.
Everything seemed fairly routine until it was James' turn to pass Gilbert. For whatever reason, the exchange between the King and Gilbert was, let's say… brief. Everyone took notice of it, and some even said that James blew Gilbert off. Here's what actually happened, according to ESPN's Dave McMenamin.
"Dan Gilbert and LeBron did have a separate moment off camera, in the locker room, where there was certainly a longer exchange," McMenamin noted in an interview with Outside The Lines. "Gilbert also met with Rich Paul, LeBron's agent.

"That one moment, it certainly looked really bad, but LeBron did pass through a bunch of Cavs staffers on his way to meet with his teammate," McMenamin continued. "And that was on his way to go sit on the floor — obviously he was a little tired there, so I wouldn't make too much of that.

"I did speak to Dan Gilbert after Game 7, and he told me that we're living in the moment right now," McMenamin said in closing. "Obviously, we know what's gonna happen this summer if LeBron opts out of his contract. And we know what we want to happen, and that would be for LeBron to stay in Cleveland, but they are still compartmentalizing that conversation with the conversation of 'let's try to get four more wins.'"
Did LeBron really blow off Dan Gilbert after Game 7? pic.twitter.com/EzcAQLVFH1

— Outside The Lines (@OTLonESPN) May 29, 2018
Maybe James was simply tired. After all, he was seen sitting in the locker room with ice bags around both legs after Game 7, as McMenamin noted.
James certainly looks happy in this post-game clip from SLAM Magazine:
"It's all part of the plan." – LeBron (via @nba) pic.twitter.com/jOaSvJzQxn

— SLAM Magazine (@SLAMonline) May 28, 2018
Whether he's tired or not, James is still balling out of his mind. Through Cleveland's first 18 games of this postseason, the Kid from Akron has racked up averages of 34.0 points on 54.2 percent shooting from the field (34.3 percent from beyond the arc), 9.2 rebounds, 8.8 assists, 1.4 steals and 1.1 blocks in 41.3 minutes per.
LeBron James has won 6 straight Game 7s and moves to 6-2 in Game 7s in his career. This will be his 8th straight NBA Finals appearance.

James will become the 6th player in NBA history to play in 8 straight Finals (joining 5 players from Celtics teams of the 1950s-60s). pic.twitter.com/HUnKXKu3sO

— ESPN Stats & Info (@ESPNStatsInfo) May 28, 2018
James and the Cavs will be back in action on Thursday night, as they're scheduled to face the Golden State Warriors in Game 1 of the NBA Finals. Tip-off is set for 9:00 p.m. EST with ABC having live broadcast coverage.