Derrick Williams comments on what Cavs are missing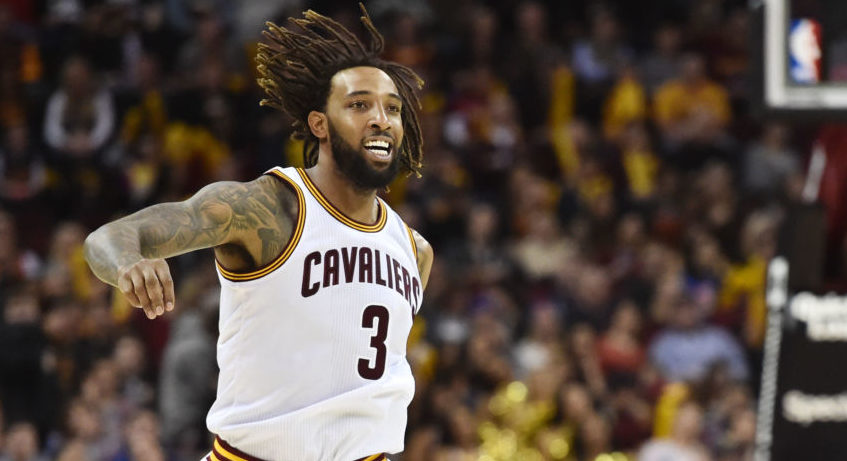 As a second-overall pick that quickly turned into an NBA journeyman — and now one of the many foreign players in the Chinese Basketball Association — many might label Derrick Williams a bust.
However, it's also arguable that he just hasn't gotten a good enough chance in the teams he went to. He has never averaged more than 25 minutes per game in his six previous years in the league, all despite having athleticism, good shooting, and a 6-foot-8, 240-pound built that causes matchup problems.
Williams' short stint with the Cleveland Cavaliers last season was a good example. He was immediately in the rotation after joining the team mid-season but was virtually benched in the playoffs, only appearing in eight games and seeing just 4.8 minutes per contest.
With the Cavaliers struggling mightily this season (30-21 and 6-12 in their last 18), one can only wonder how D-Will could've played a part being an energy guy off the bench had he been re-signed.
He recently caught up with Brian Kalbrosky of HoopsHype, and one of their discussion was about the Cavs' current state:
"They're just missing the toughness. They're missing energy and excitement. LeBron will bring that but he can't do it all himself. There will always be five men on the court. That was a little bit of what I brought to the team last season. I brought energy, effort, efficiency. Right now it feels like there is a little bit of coasting, to be honest. It's a long season but you can't get bored of winning. LeBron will never get that way but you never know with other players."
Say what you want about Williams' underwhelming career in the NBA, but he is right in saying that he brings toughness, energy, and excitement to the court.