Derrick Rose using Dwyane Wade as a measuring stick coming into camp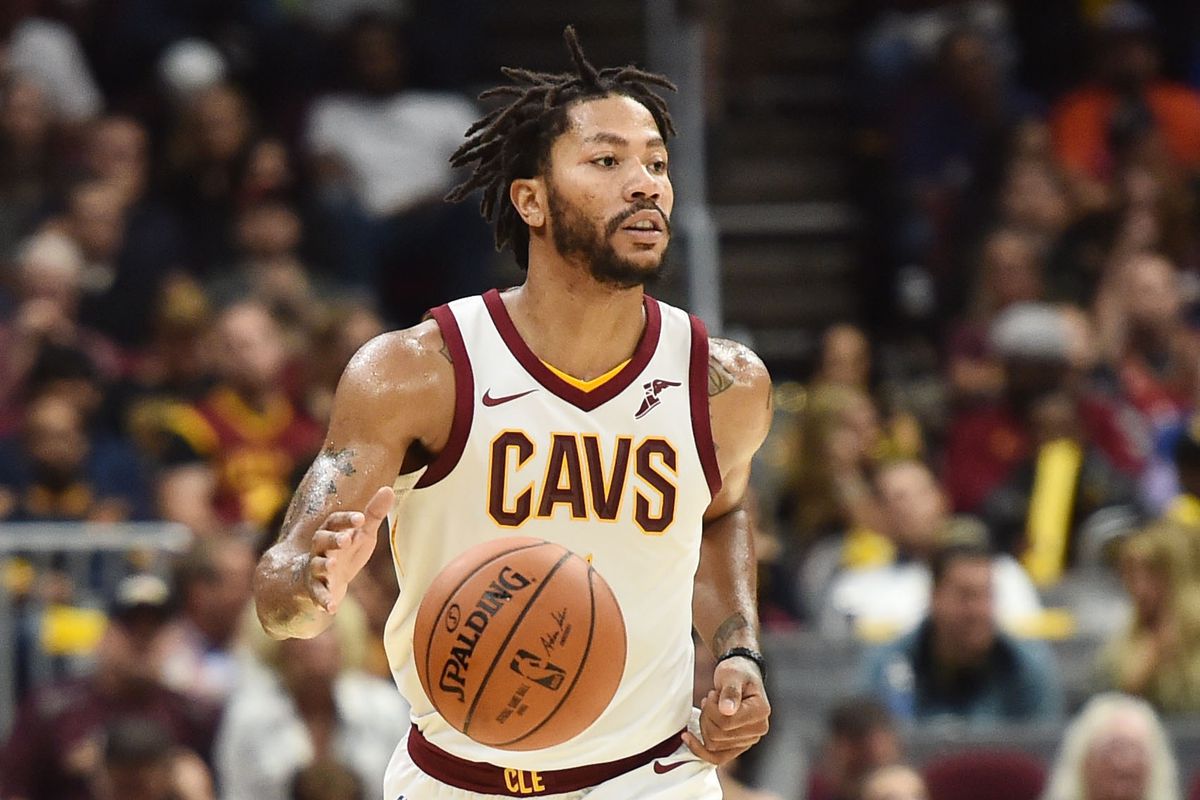 Derrick Rose and Dwyane Wade: both multi-time NBA All Stars, both former first round picks. Two supremely gifted hoopers, to be sure. Now, thanks to a pair of 2017 offseason deals, these two will don the Wine and Gold of the Cleveland Cavaliers.
Prior to the Cavs' final home game of the 2017 preseason against the Chicago Bulls on Tuesday night, both Wade and Rose sat down with ESPN's Dave McMenamin to reminisce about one of their biggest games against one another on the hardwood.
In 2011, with LeBron James out due to an ankle injury, Wade led the visiting Miami Heat to a 99-96 win over the Rose-led Bulls. This was no ordinary game, however. Rose and Wade put on a spectacular show that night. Wade, 28-years of age at the time, finished with 33 points, four assists, six rebounds, and five blocks. Rose, who was just 22-years old in those days, tallied 34 points, eight assists, four rebounds, and three blocks.
Rose, now 29 years of age, tells McMenamin that he wanted to test himself against Wade that night.
"Just being from Chicago, and I was the young buck, and you got to test yourself sometimes," Rose said. "So, who was a better player to test yourself against than D-Wade at the time? We both took on that moment. … When you play in those games, you learn so much about your game, you learn so much about yourself and just the league, period. So one of those type of games you can build off of and help you with your momentum through the league."
Wade, now 35 and seeking a fourth NBA championship, seemed to understand exactly what Rose was telling McMenamin.
"I think everyone uses certain guys as measuring sticks, whether you tell him or not," Wade added. "Everyone has those, and you have those certain matchups and you're like, 'OK, let me see what I'm made of tonight.'"
Now, with the start of the 2017-18 regular season just days away, Cavs fans won't have to wait much longer to see these two in on-court action together — this time as teammates.