Cavs' Derrick Rose says he tried to recruit Miami's Big 3 in 2010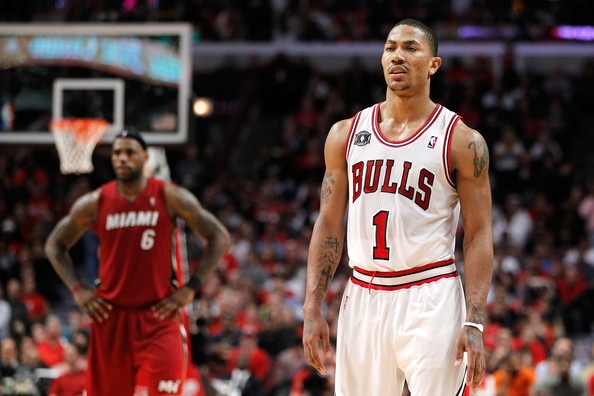 In the wake of tonight's Cavs-Bulls preseason matchup, many questions surrounding Dwyane Wade and Derrick Rose making his season debut were asked after shoot around Tuesday morning.
The friendly is an opportunity to dig up the hatchet with the Bulls organization. Now in a rebuild phase, the franchise managed to give Chicago a fresh start. Consequently, fresh starts have been handed to Wade and Rose in Cleveland.
Questions have always been a part of the Bulls franchise, and "FIRE GARPAX" will probably define their future. After the Jordan era, it's taken a while for the organization to normalize expectations and fall into NBA mediocrity. However, they had a chance to make another historical team years ago, according to Derrick Rose.
2017 was a remarkable offseason; "the best yet" many have said. 2010 was another remarkable offseason.
LeBron James entertained a lot of teams that summer, ultimately saying yes to South Beach but denying many willing franchises. The Knicks, Nets, Clippers, Heat and apparently, the Chicago Bulls.
Derrick Rose says he made a video back in 2010 for LeBron James and Chris Bosh trying to recruit them to Chicago. pic.twitter.com/Zc9NfIDOXj

— Nikki Goel (@NikkiGoelCavs) October 10, 2017
What a team. Rose, Wade, James, Bosh and, your Cleveland favorite, Joakim Noah. Supposedly, James was prepared to go to Wade's hometown that year, but the decision depended on Bosh who was set on Miami. Also, the Bulls would've probably had to offload James' former teammate, Carlos Boozer, but nonetheless; what a team.
Rose appears happier than ever in Cleveland now. He's made his healthy emotional and physical state very clear, and has "nothing but love" for Chicago. Clearly his path wasn't easy, but it was the one that led him to the Cavaliers. Now in a position where this very season can make his past worth it and his future brighter, Rose is taking advantage of the opportunity.
Derrick Rose summing up how he's in a good place in Cleveland: "I'm showing my teeth a lot"

— Dave McMenamin (@mcten) October 10, 2017
Rose will have limited minutes with starters tonight in anticipation in leading the second unit come the second quarter. His sacrifices both past and present will be evident against the Bulls team that moved on.