Cavs news: Derrick Rose on learning and mastering the Eurostep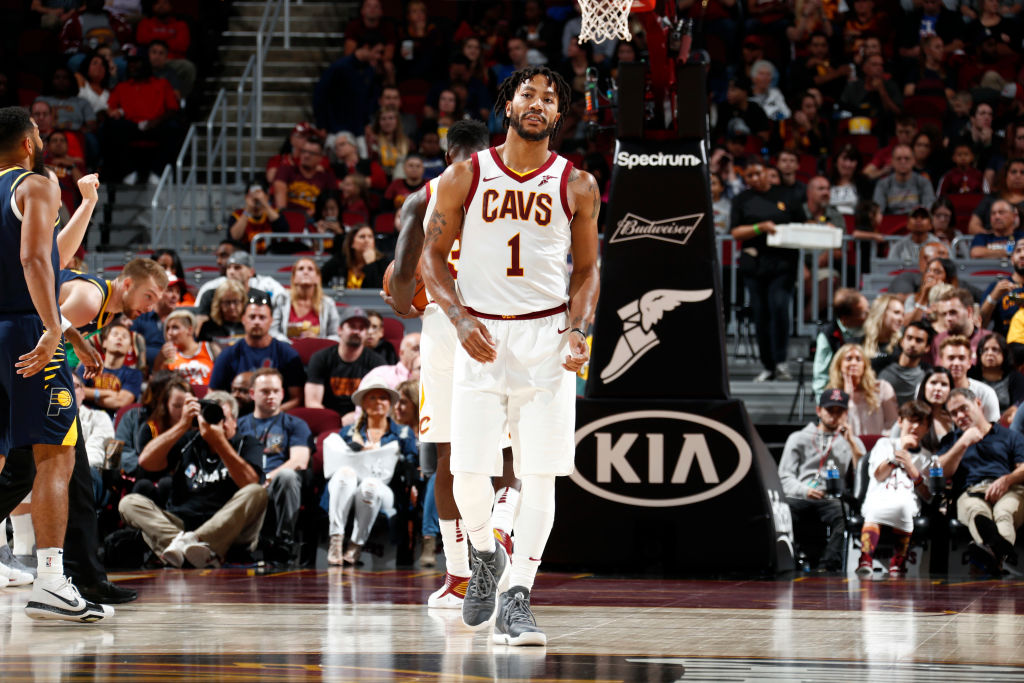 Cleveland Cavaliers point guard Derrick Rose is still looking for  more ways to victimize and embarrass his defenders. Known to be the owner of a vast array of offensive moves, Rose told Dave McMenamin of ESPN, following the Cavaliers' annual Wine and Gold scrimmage game on Monday, that he has focused on developing the Eurostep this offseason.
"I probably traveled, but that's something that I've been working on over there is that Eurostep, then learn how to get fouled," Rose said. "In the open court, they told me to attack. Like I said a couple days ago, when I attack it opens up the floor. I got a lot of shooters, so the lanes are going to be open for me."
In one play, Rose turned on his boosters and drove past Jose Calderon and flashed his Eurostep on his way to the rim for a layup.
It's hard to gauge just how effective Rose's Eurostep is going to be in the regular season by simply letting him test it on a 36-year-old Calderon, who's never been known to be a lockdown defender nor even a decent stopper on the break. But Rose is still so athletically gifted despite all the injuries he's sustained, that the art of the Eurostep is something he should be able to master soon.
And in case he needs some more tips to execute it, he can just walk up to fellow Cavaliers newcomer Dwyane Wade, who's arguably the best in the league when it comes to juking defenders with the Eurostep.