Derrick Rose corrects reporter for how many games he's playing this year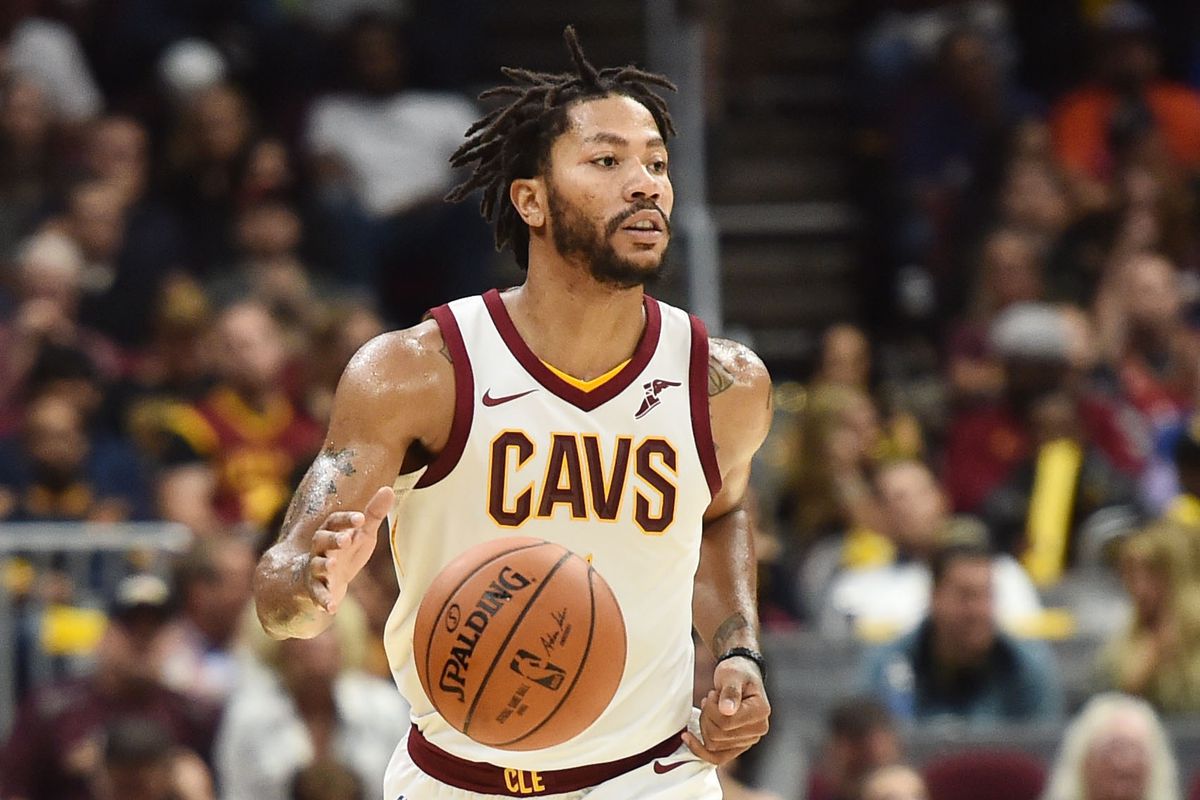 It has been five years since former All-Star guard Derrick Rose has played more than 60 games in the regular season.
Heading into his first campaign with the Cleveland Cavaliers has made it clear that he plans to take the court for the entire 82-game slate, according to Nikki Goel of ClutchPoints.
When reporter asked Derrick Rose about playing for 60 games this season, he said "60? We're going for 82."

— Nikki Goel (@NikkiGoelCavs) October 16, 2017
Although this is encouraging to hear from the 29-year-old, injuries have played a huge part of preventing him from reaching that mark over the last several seasons. He has undergone four major knee surgeries in the first nine years of his NBA career, which includes a torn meniscus in his left knee last season that limited him to just 64 games played in his lone campaign with the New York Knicks.
Rose has shown in the preseason that he clearly still has the talent to be a high-impact player, but health concerns will continue to linger around. Until he can show that he's finally past his previous injury problems there will remain doubts that he can withstand the physical grind of an entire NBA season.
He is set to play a significant role with the Cavaliers this upcoming season as he will be the starting point guard over the next two months until Isaiah Thomas is ready to return from his hip injury. Following that, he is expected to continue to lead the second unit as their primary ball handler and scoring option off the bench. Above all else, this could be his opportunity to showcase that he's worth a new long-term deal.