DeMar DeRozan admits that Cavs have Raptors' number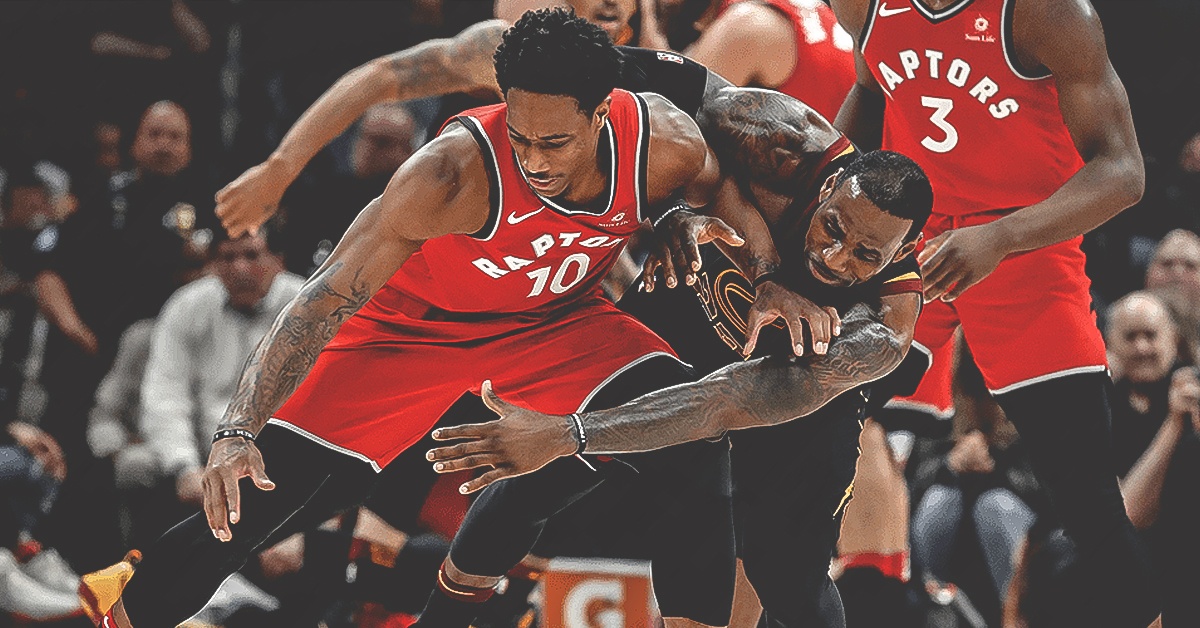 As the adage goes, a true champion is humble in victory and graceful in defeat. Toronto Raptors star DeMar DeRozan may have to endure another season to have a shot at the title. However, this fact does not immediately dissolve his name from the list of potential champions. His recent admission of the defeat and praise for his foes in the Cleveland Cavaliers are proof of this.
After Game 4, DeRozan admitted that maybe the Cavaliers have the Raptors' number, as posted by NBA TV:
"Maybe they just got our number. The last three years have been rough for us, competing against this team"
Below is a clip of the interview:
"The last three years have been rough for us, competing against this team." -DeMar DeRozan pic.twitter.com/nH8rn6djYd

— NBA TV (@NBATV) May 8, 2018
It was a tough ending to a successful regular season campaign. More so for DeRozan, who seemingly disappeared in the series. He was ejected in Game 4 in the third quarter after a flagrant foul on Jordan Clarkson.
To recall, he did not play in the fourth quarter of Game 3 because his performance was just not helping the team. He ended Game 3 with a -23 plus/minus rating.
Head coach Dwane Casey did not discuss outright why he benched DeRozan. Per Brian Windhorst of ESPN, Casey said:
"Even when you are not shooting well you can defend and do things to help us win, but those nights are going to happen," Casey said. "He had a tough night. He wasn't the reason we lost. We are professionals, he's a pro."
But as observed, Casey's words did not prove prophetic. DeRozan merely chipped in 13 points in 33 minutes in Game 4. But despite all his shortcomings, DeRozan, as seen in the video, was courageous enough to admit defeat. It's a tough thing to do especially when you have a competitive spirit coursing through your veins. One day, DeRozan will get another shot at that elusive ring. It's safe to assume that he won't waste a single second of it.