Ex-Cavs GM David Griffin thinks history will not be good on Cleveland for Kyrie Irving trade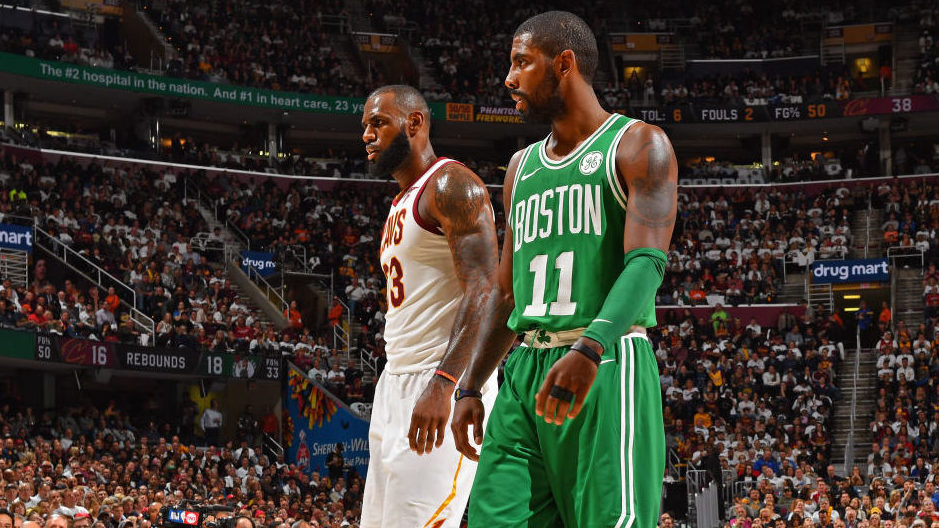 It has been a few months since the Cleveland Cavaliers made the decision to move on from All-Star point guard Kyrie Irving by trading him to the Boston Celtics.
This has provided plenty of time for reaction from around the NBA over that span of time. During a recent appearance on Sirius XM NBA Radio, former Cavs general manager David Griffin stated that he felt the trade will not be remembered as a good deal for the organization.
Will the Kyrie Irving trade be remembered as a good one for Cleveland? Former #Cavs GM and new @SiriusXMNBA analyst @dg_riff doesn't think so pic.twitter.com/tyuqjrERAc

— SiriusXM NBA Radio (@SiriusXMNBA) November 14, 2017
"Will it be judged historically as a good trade? No. I mean, it won't be, because Kyrie's going to be a special individual player, and the way this works from a social media standpoint and a media coverage standpoint, all they're going to talk about is how good he is. But given the cards that Koby Altman was playing at the time. Given the circumstance they found themselves in. If you were dealing with a situation where LeBron refused to tell you unequivocally he's staying in the organization, you don't know what his long-term future is, you're trying to win championships while he's there and simultaneously set yourself for a future run. I think they put together was really well constructed."
Any time a player of that caliber is moved, it is hard to view it as a win for the team moving that player away. Kyrie Irving is still a few years away from the prime of his career and could further develop into the premier guard in the league.
That said, the Cavs did bring in a significant haul headed by All-Star point guard Isaiah Thomas along with veteran forward Jae Crowder and the Brooklyn Nets' 2018 first-round pick. Much of this will hinge on how Thomas will play once he returns from his hip injury at some point in the next couple of months.
Ultimately, only time will tell if this deal will end up having a long-term positive impact on the Cavs' future beyond this season.