Cavs news: Dan Gilbert vows to never move Cavaliers from Cleveland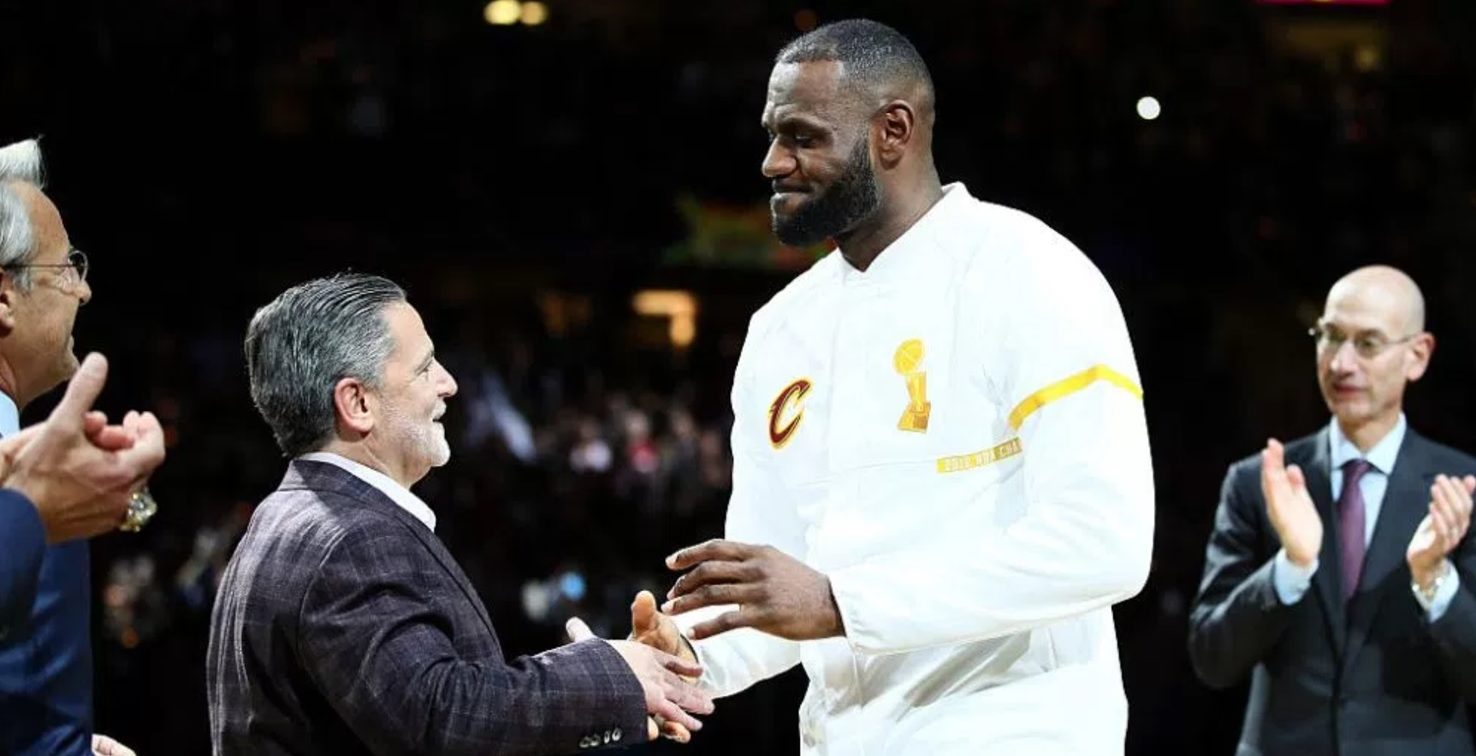 In the aftermath of a long and exhausting process to move Kyrie Irving out of Cleveland, owner Dan Gilbert addressed the post-apocalyptic rumors stemming from broken plans of a potential renovation and assured fans that he would never move the Cleveland Cavaliers out of the city.
Gilbert took to Twitter on Thursday morning and stated his unconditional love for the franchise.
"I will never move the Cleveland Cavaliers out of Cleveland. Period," he said in his tweet.
Gilbert withdrew his commitment for the planned renovations for Quicken Loans Arena, which totaled a whopping $140 million, money that would be partially financed with tax money from the tickets sold at The Q.
The team was ready to pay for half of the upgrades, but a local coalition opposed to using tax money for the upgrades after it successfully subjected the project to a city referendum. This renovation would have ensured the Cavs extending their arena lease from 2027 to 2034.
Despite having made a big move bringing Isaiah Thomas, Jae Crowder, Ante Zizic, a guaranteed top-10 first-round pick and now a 2020 second-round pick to complete the trade with the Celtics, the city of Cleveland faces unrest with the potential of James leaving at the end of this upcoming season.
The Cavs front office has failed to get a commitment from James and due to his no-trade clause, are now held hostages to his end-of-season actions, risking losing him for nothing for the second time in this decade.
Gilbert's promise to keep the team in Cleveland, even if the King leaves, will appease a few fans, but it won't do much for those looking to keep a team that has grown accustomed to excellence and those who are seeking another championship trophy parade to grace The Land once again.