Cavs' Collin Sexton isn't fazed by facing NBA elites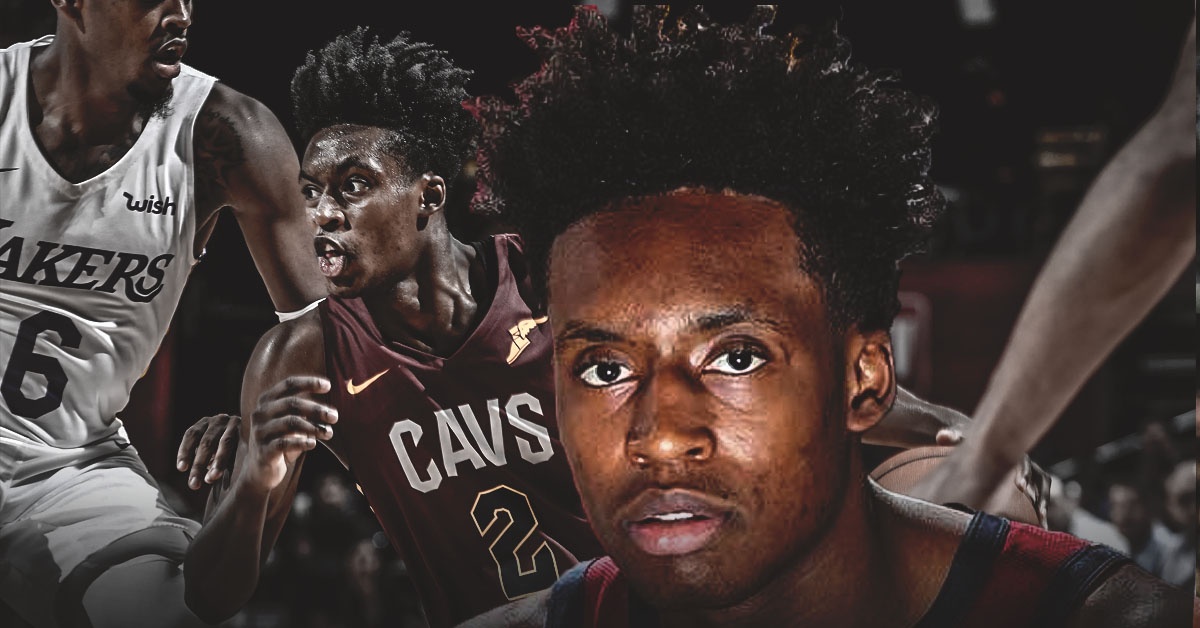 Though he's just a 19-year-old rookie, Cavs point guard Collin Sexton is quickly making a name for himself in the NBA. "The Young Bull," as he's known, has already been matched up against some of the best players in the league. A lot of rookies become starstruck under these circumstances, but Sexton say he isn't fazed.
Sexton spent some time with members of the media following Monday morning's practice session.
"Have you had a moment, once the game started, like, 'Geez, that's so-and-so on the other side,'" Joe Vardon of The Athletic asked Sexton after Monday morning's shootaround.

"Not at all," Sexton calmly replied. "Because we play pickup against NBA players and stuff like that."

"But even in college, were you inspired when you went against the better players?" Marla Ridenour of the Akron Beacon Journal chimed in to ask Sexton.

"Absolutely," Sexton replied. "It's always good to go against someone who's really good, because it brings the best out of you."
"I'm just going out there and playing my game."@cavs rookie Collin Sexton doesn't get starstruck when he faces the NBA's elite guards.#BeTheFight pic.twitter.com/mOowBz9DEb

— FOX Sports Ohio (@FOXSportsOH) November 26, 2018
Though he didn't start right away, Sexton has become an increasingly important member of Cleveland's rotation. He's often the fastest player on the court, and his gritty defense causes a lot of problems for opposing sides. Without a doubt, his game is improving.
In his 18 appearances with the Cavs this season (eight starts), Sexton has racked up averages of 14.6 points on 46.8 percent shooting from the field (46.4 percent from beyond the arc), 2.8 rebounds and 2.4 assists in 27.6 minutes per outing.
Collin Sexton's @NBA Starts By Game (FG, 3P, Pts):

OKC 7-14 1-2 15
CHI 8-16 2-3 20
CHA 7-18 2-2 16
WAS 9-16 2-3 24
DET 6-10 2-3 18
LAL 5-17 0-2 12
PHI 10-18 0-0 23
HOU 14-21 1-3 29

51 FG%, 66-130
56 3P%, 10-18
19.6 PPG#CavsRadio @cavs pic.twitter.com/Ht9ZywNxrJ

— John Michael (@CavsJMike) November 26, 2018
The Cavs will be back in action on Monday night, as they're scheduled to face the Minnesota Timberwolves. Tip-off inside Quicken Loans Arena is set for 7:00 p.m. ET with FOX Sports Ohio having live broadcast coverage.