Collin Sexton has tied Luka Doncic for the most double-digit games by a rookie this season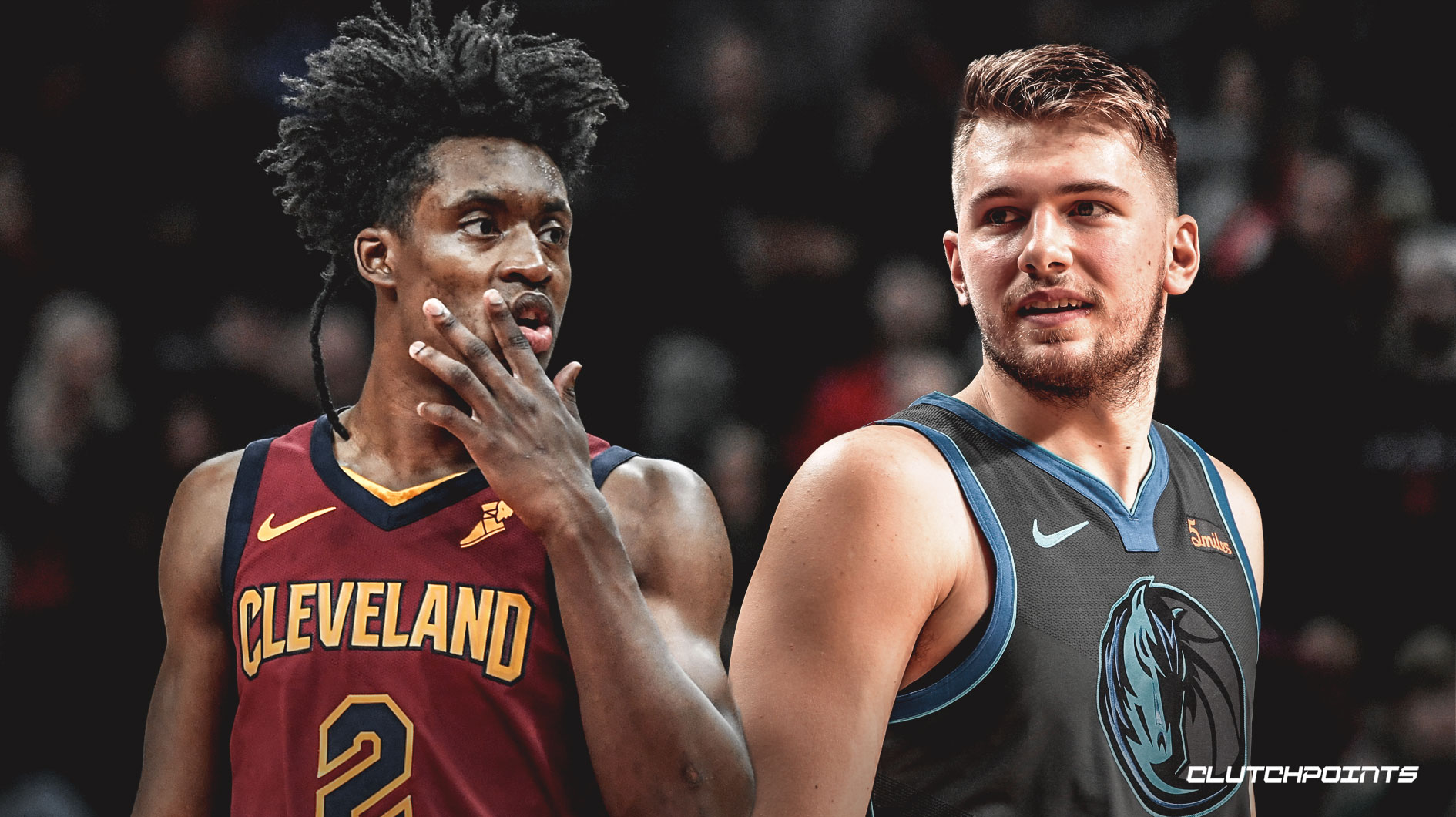 After posting 12 points in Tuesday night's 116-113 victory over the Washington Wizards, Cavs point guard Collin Sexton is now tied with Dallas Mavericks forward Luka Doncic for the most double-digit games by a rookie this season.
After tonight's game, #Cavs Collin Sexton has tied Luka Doncic with most double-figure games this season for a rookie. Sexton up to 44 of them. (I'm just passing along stats. You're welcome)

— Chris Fedor (@ChrisFedor) January 30, 2019
Sexton, 20, is steadily developing into a solid NBA point guard. The former No. 8 overall pick logged 30 minutes in Tuesday's matchup, scoring 12 points, three assists and three rebounds.
There were some who criticized Sexton at the beginning of this season. In fact, multiple NBA veterans reportedly told The Athletic that the Young Bull "didn't know how to play the game."
"He doesn't know how to defend the pick and roll," an anonymous player told Joe Vardon of Sexton. "He doesn't know how to set up teammates as a point guard."
Sexton still has a few critics, but their opinions are starting to shift in his favor.
In 52 appearances with the Cavs this season (42 starts), Sexton has racked up averages of 14.3 points on 40.7 percent shooting from the field (38.4 percent from beyond the arc), 3.0 rebounds and 2.8 assists in 29.7 minutes per outing.
Doncic, on the other hand, has established himself as a threat. The 19-year-old shooting guard is currently averaging 20.5 points on 43.4 percent shooting (35.5 percent from downtown), 6.9 rebounds and 5.4 assists.
Doncic is a rookie in the NBA, but the Slovenian-born baller has quite of bit of experience in European play. In fact, he led Real Madrid to a EuroLeague finals victory over Fenerbahçe Doğuş last year.
Sexton and the Cavs, who are riding the wave of a winning streak for just the second time this season, will be looking to keep their momentum rolling on Saturday, when they'll welcome the Dallas Mavericks to Quicken Loans Arena. Tip-off is set for 7:30 p.m. ET, with FOX Sports Ohio having live broadcast coverage.