Collin Sexton enjoys role as Cavs' facilitator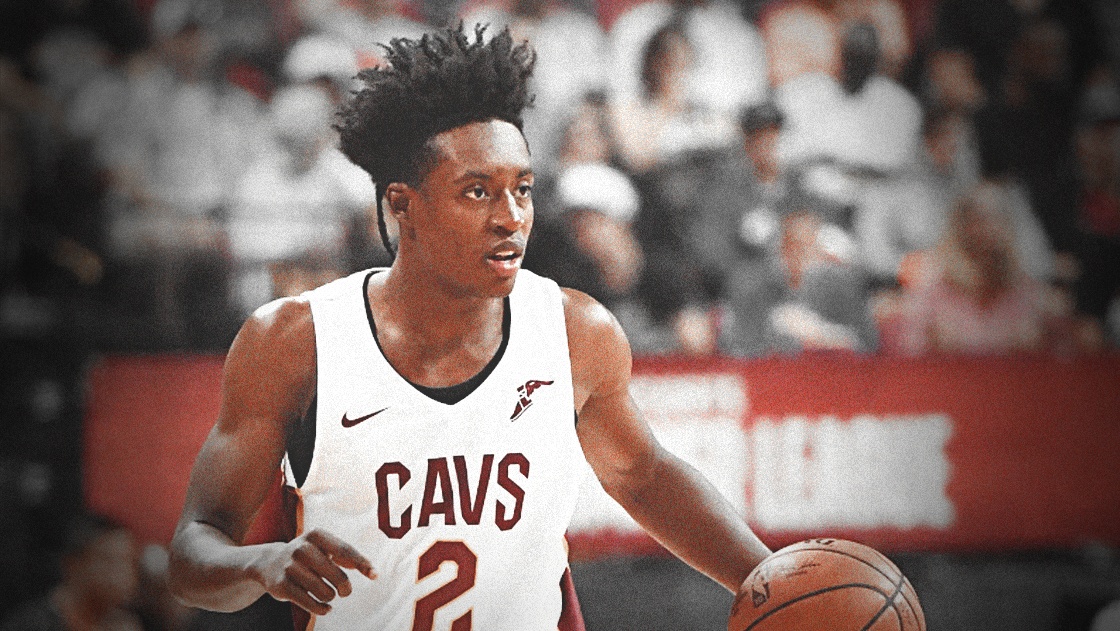 Although Cleveland Cavaliers rookie point guard Collin Sexton has been categorized as a score-first player, that doesn't mean that he doesn't love getting his Cavs teammates involved.
Collin Sexton discusses his offensive strengths and eagerness of getting others involved. #Cavs pic.twitter.com/CVZvXAzG9m

— Spencer Davies (@SpinDavies) October 11, 2018
When asked about his affinity to facilitating at practice, Sexton — who played under longtime NBA point guard Avery Johnson at the University of Alabama — showed a cognizance of his role as a conductor for Cleveland's players, keeping them in rhythm and in-sync with the rest of their teammates.
"Absolutely," says Sexton. "Especially when you're playin' with these good guys…they can score the ball as well so you gotta make sure they get touches so they can stay in the flow of the game."
Sexton continued:
"When my teammates score, I'm excited. When I score, I'm excited."
After averaging 3.6 assists in 29.9 minutes per game (4.3 assists per 36 minutes) at Alabama, Sexton averaged 3.4 assists in 28.8 minutes per game (4.3 assists per 36 minutes) for the Cavaliers in the Las Vegas Summer League.
He's averaged 1.7 assists in 21.6 minutes per game in the preseason (2.8 assists per 36 minutes).
Interestingly, using per 36 averages, Sexton averaged 3.7 field goal attempts per assist in college and 4.7 field goal attempts per assists in the Summer League, seeming to show a more pronounced scoring effort in the Summer League circuit than in college.
He's averaged 7.8 field goal attempts per assist in the preseason.
That said, while Sexton hasn't amassed many assists in the preseason, he has been moving the ball well in each of their three games. Against the Indiana Pacers, Sexton was perhaps even passive to a fault. In many ways, Sexton's lack of assists is the result of him not putting players in direct position to score, such as in the pick-and-roll or drive-and-kicks to shooters on the perimeter.
Nonetheless, Collin Sexton has shown himself to be a solid player in the pick-and-roll and the lack of assists could also be an effect of Cavs head coach Tyronn Lue's preference that Cleveland makes quick decisions with the ball, rather than it sticking to the hands of one playmaker.
Sexton has the right mindset though. Moving forward, it will be interesting to see how the young guard balances his attacking nature with the need to put his teammates in position to score as well.