Collin Sexton compares himself to Russell Westbrook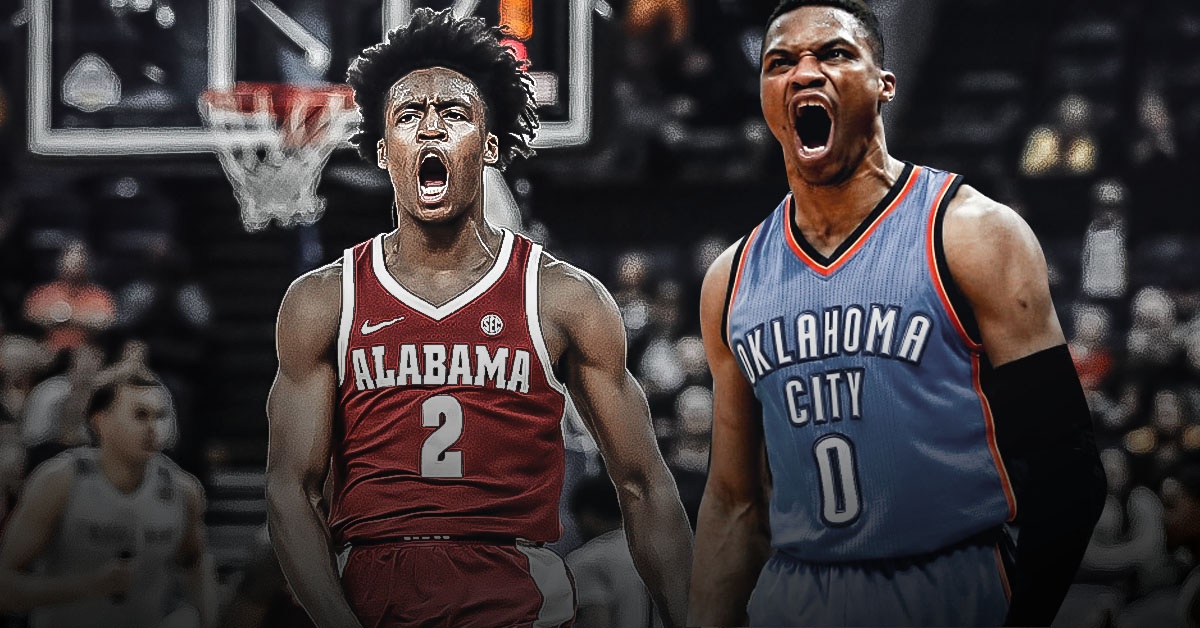 Chauncey Billups compared Collin Sexton to Eric Bledsoe when the former Alabama Crimson Tide star was drafted on Thursday by the Cleveland Cavaliers. Sexton agrees with Billups, but also added a few more players he sees himself in, including Oklahoma City Thunder and 2016-17 NBA MVP Russell Westbrook, per Dave McMenamin of ESPN.
He says his favorite player is Kobe Bryant but believes his game most resembles John Wall, Eric Bledsoe and Russell Westbrook, with the former league MVP in Oklahoma City appealing to him because, "I just like the energy he plays with night in and night out. He doesn't take any plays off or any games off."
In Cleveland, Sexton is going to have to live up to the hype. The Cavs drafted him thinking they got someone who can score, create plays, and perhaps most importantly come through in high-pressure moments. The jury is still out for Sexton, but based on scouting reports and glowing assessments from Tyronn Lue and Sexton's college coach in Avery Johnson, the 19-year-old Crimson Tide hotshot is ready for the big stage.
Having Westbrook's gusty disposition on the basketball court would definitely help Sexton navigate his way through the NBA and earn the respect of his opponents and teammates alike right in his very first year in the league.
While it may come across as cocky to others, Sexton immediately gave Cavs fans a glimpse of his high level of confidence when he said during an interview after he was drafted that he expects Cleveland to be in the NBA Finals as soon as next year. Brash or not, the Cavs apparently have an entertaining and talented rookie in the fold.