Cavs new starting lineup vs. Celtics tomorrow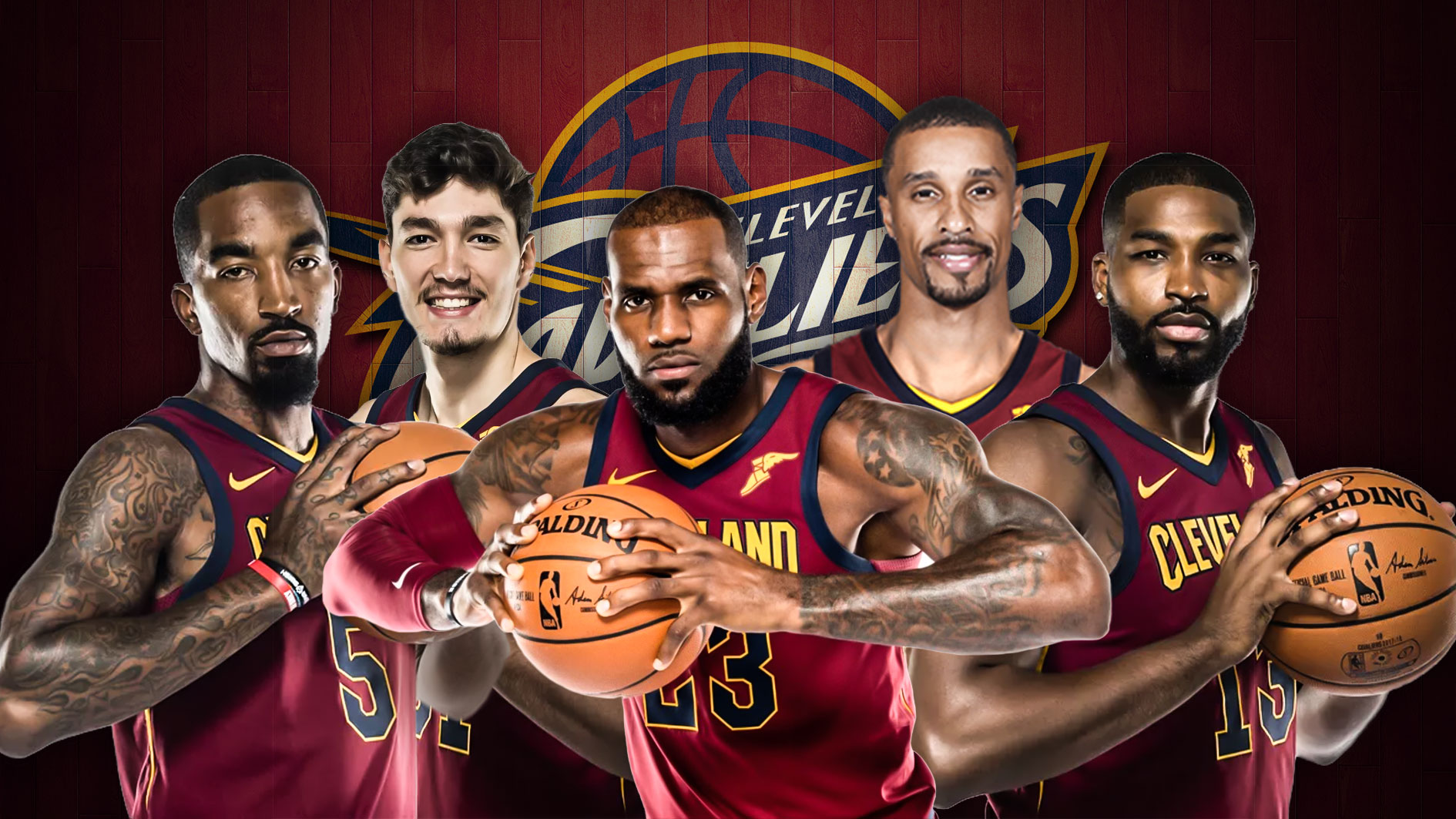 The Cleveland Cavaliers made several trades prior to Thursday's NBA trade deadline. In what can only be described as a roster revamp, the Cavs offloaded six players. In return, they received four new faces: George Hill, Jordan Clarkson, Larry Nance Jr., and Rodney Hood.
Cleveland's new players were unable to play in Friday's 123-107 win over the Atlanta Hawks, as they still needed to pass team physicals. However, it sounds like they've been cleared to compete in Sunday's game against the Boston Celtics.
So… what will the Cavs' new lineup look like?
After Saturday morning's shootaround, Fred McLeod of FOX Sports Ohio reported that George Hill will step into the starting point guard position, while Hood, Clarkson, and Nance Jr. will serve in a reserve role.
G Hill steps into starting lineup tomorrow with JR, Cedi, LeBron and TT..Rodney, Jordan, Larry will come off the bench with Kyle and JG..

— Fred McLeod (@CavsFredMcLeod) February 10, 2018
Hill, now 31 years of age, is a veteran guard with great court vision and ball-handling skills. In his 43 games played for the Sacramento Kings this season, the former 26th overall pick in the 2008 Draft racked up averages of 10.3 points on 46.9 percent shooting from the field (45.3 percent from beyond the arc), 2.8 assists, and 2.7 rebounds.
Nance Jr., 25, is a solid post player with a strong dunk hand. The Revere High School product played in 47 games for the Lakers this season (17 starts), averaging career-highs in several statistical categories, including points (8.6), rebounds (6.8), steals (1.4), and field-goal percentage (.601). Cavs general manager Koby Altman noted that Nance Jr. was nearly in tears when he heard the news of his trade to Cleveland.
Clarkson, 25, made 53 appearances with the Lakers this season, averaging 14.5 points on 44.8 percent shooting from the field (32.4 percent from beyond the arc), 3.3 assists, and 3.0 rebounds. An efficient scorer and ball-handler, there is no doubt Clarkson was a good pick up for the Cavs.
Hood, also 25, is a 6-8 shooting guard who was selected with the 23rd overall pick in the 2014 Draft. In his 39 games played for the Jazz this season, the Meridian, Mississippi native racked up averages of 16.9 points on 42.4 percent shooting from the field (38.9 percent from downtown), 2.8 rebounds, and 1.7 assists.
Sunday's game between the Cavs and Celtics is set to tip inside TD Garden at 3:30 p.m. EST on Sunday afternoon with ABC having live broadcast coverage. Let's see how the new guys fare.