Report: Cavs waive Kendrick Perkins, reaches 15-man roster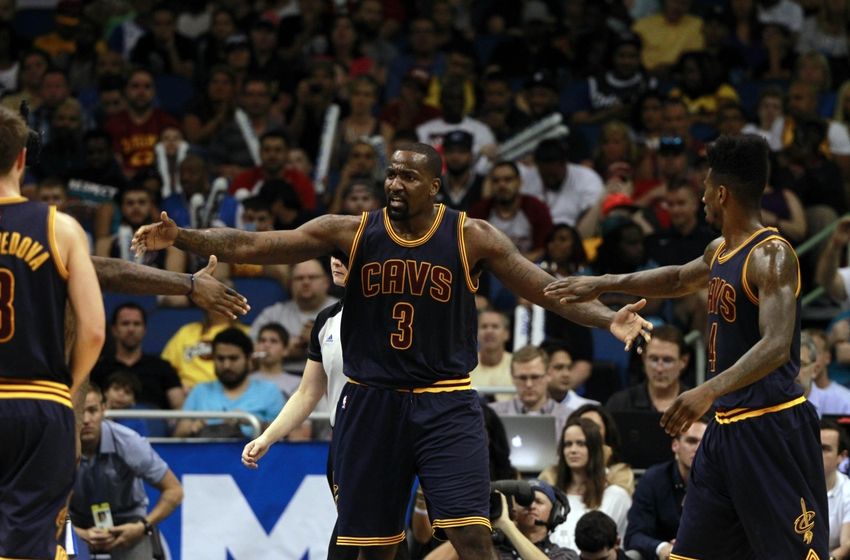 The Cleveand Cavaliers have announced that they will waive veteran center Kendrick Perkins, according to ESPN's Adrian Wojnarowski.
This will bring the Cavs' roster total to 15 players with a few days left before the start of the regular season.
Perkins was probably always a long shot to make the team, although those odds may have climbed when the team traded Richard Jefferson and Kay Felder yesterday.
Despite that, there is no room for Perkins, whose best years are surely way in the past by this point in his career.
The 32-year-old Perkins played 17 games for the Cavs in the 2014-15 season, averaging 2.6 points and 2.4 rebounds in 9.8 minutes per game.
Last season, Perkins did not play an NBA game. His most recent NBA playing time came in the 2015-16 season with the New Orleans Pelicans, when he played 37 games averaging 2.5 points and 3.5 rebounds.
Perkins was an NBA champion in 2008 with the Boston Celtics then played an integral role in the development of a young Oklahoma City Thunder team becoming an NBA title contender. For the past few seasons, Perkins' biggest value has been as a vocal leader in the locker room, utilizing his no-nonsense attitude to keep young players in check and veterans in line as well.
That being said, Cavs head coach Tyronn Lue is already on record saying that the team has an open spot on the coaching staff for Perkins if there is no room on the roster.