Cavs targeting Monday for Iman Shumpert's return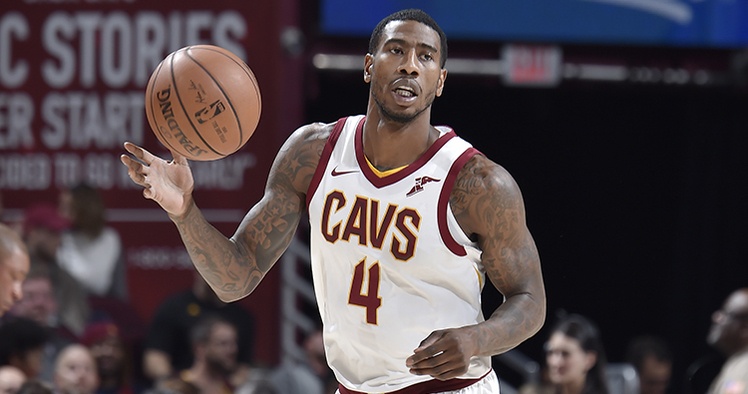 Cleveland Cavaliers guard Iman Shumpert suffered a knee effusion earlier this month. After an examination by team physicians, it was ruled that he would be out of commission for five to seven days. However, it sounds like a date has been set with regards to his return.
Prior to Wednesday night's game against the Brooklyn Nets, Joe Vardon of Cleveland.com asked Cavs head coach Tyronn Lue about Shumpert's rehabilitation process and when he might be ready to play again. Coach Lue pointed to Monday's road game against the Philadelphia 76ers, likely due to the fact that the Cavs won't be able to practice much until Sunday.
"Since we won't have a practice tomorrow, we're probably looking more towards Monday (for Shumpert's return)," coach Lue said.
With so many injuries to their back-court rotation, Shumpert, now 27 years of age, was asked to play at the point guard position — a role he's becoming increasingly familiar with. In his 12 appearances with the Cavs this season, the former Georgia Tech Yellow Jackets standout has posted averages of 5.2 points, 3.3 rebounds, and 1.4 assists.
Without question, the Cavs value Iman Shumpert's prowess on the defensive end of the floor. "Shump," as he has came to be known, is a scrapper, and there is no doubt he's itching to get back on the court.