Kevin Love-led Cavs release new 'Be The Fight' slogan for 2018-19 season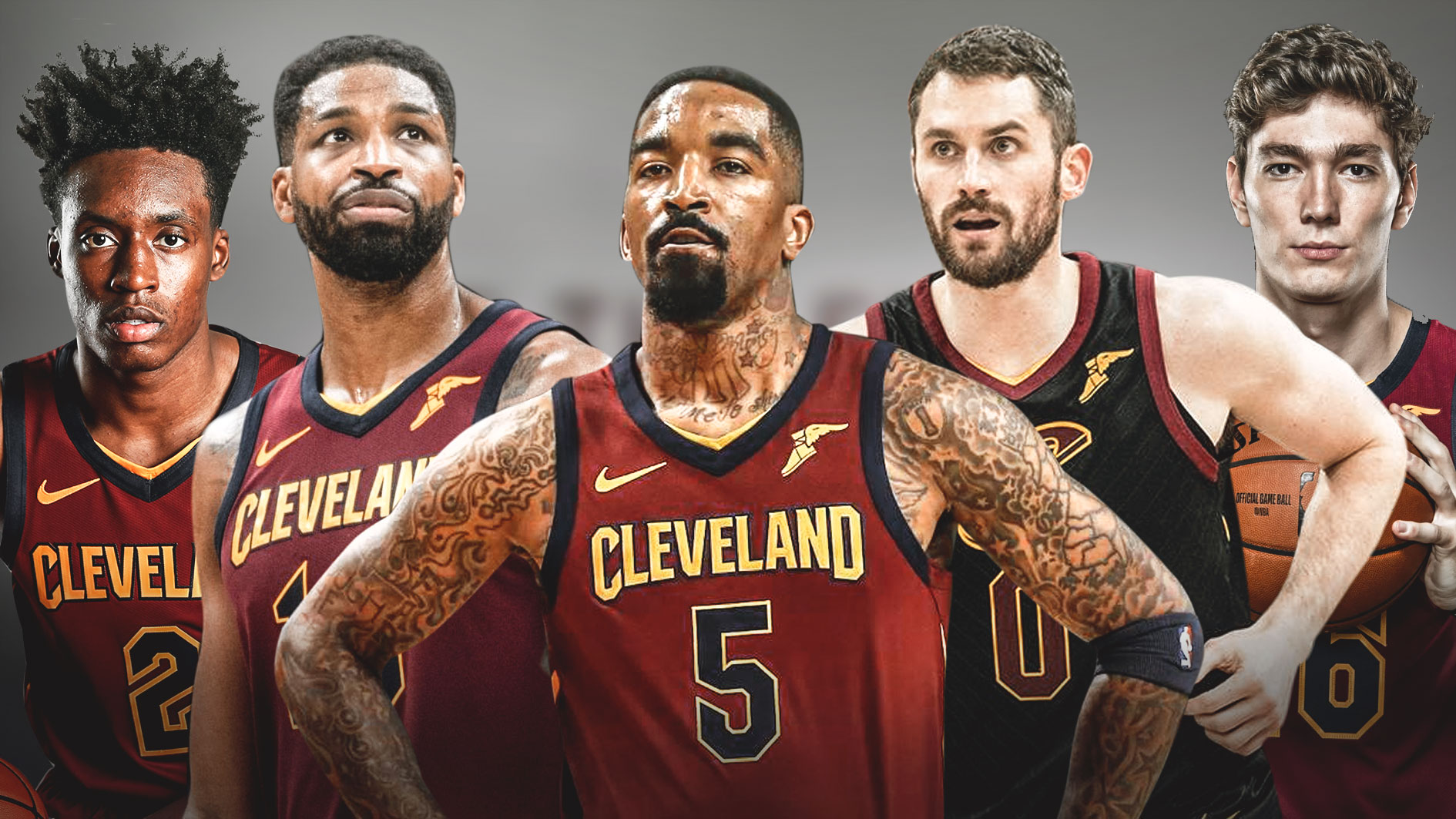 Kevin Love and the Cleveland Cavaliers have done well with slogans over the years. Cavs fans will remember "Defend The Land," "Whatever It Takes," and "All In 216." On Friday morning, the organization announced a new mantra for the 2018-19 campaign: "Be The Fight."
The new slogan was revealed in a short video clip posted to Twitter.
"There's a fight in this city," the narrator says during the clip. "It lives in the blood of all of us, driving us, uniting us. So on your feet, Cleveland. Be the one thing you were born to be. Be the fight."
On your feet, Cleveland.#BeTheFight

Are you ready?
Wine & Gold hoops return to The Land on October 21st. pic.twitter.com/NkW7D0YT7y

— Cleveland Cavaliers (@cavs) October 11, 2018
The Cavs released an official statement shortly after the slogan went live:
"BE THE FIGHT" reflects what Cleveland knows, feels and embraces. The creative elements evoke a core sense of pride and hard work in The Land, along with the communal spirit that bands us all together as a new era of Cavaliers basketball tips off," said Tracy Marek, Cavs Chief Marketing Officer. "It is a declaration of focus, attitude and unity that also boldly punctuates the team's long-standing DNA statement 'All for One. One for All.'"
The Cavs have made four consecutive trips to the NBA Finals. However, this season is ripe with a fresh set of challenges. LeBron James has taken his talents to Hollywood, leaving Kevin Love as the front-man in Cleveland. Furthermore, the Cavs will be looking to develop several young players, including second-year forward Cedi Osman and first-round draft pick Collin Sexton.
If the Cavs plan on making another trip to the postseason, they will indeed have to #BeTheFight. And though the odds are stacked against them, head coach Tyronn Lue says he and his staff are up for the challenge.
"Of course, I would love to have LeBron James, but now that he's gone, it's going to be a new challenge," Lue told Gary Washburn of The Boston Globe in August. "I think me and my coaching staff, we're up for it. It's going to be different, a lot of young guys that we can try to teach and mold them how you want them to be."
The Cavs will wrap up their preseason campaign on Friday night with a match-up against the Detroit Pistons. Tip-off inside The Breslin Center is set for 7:00 p.m. EST.