Cavs have led for less than 40 percent of minutes during 2017-18 NBA season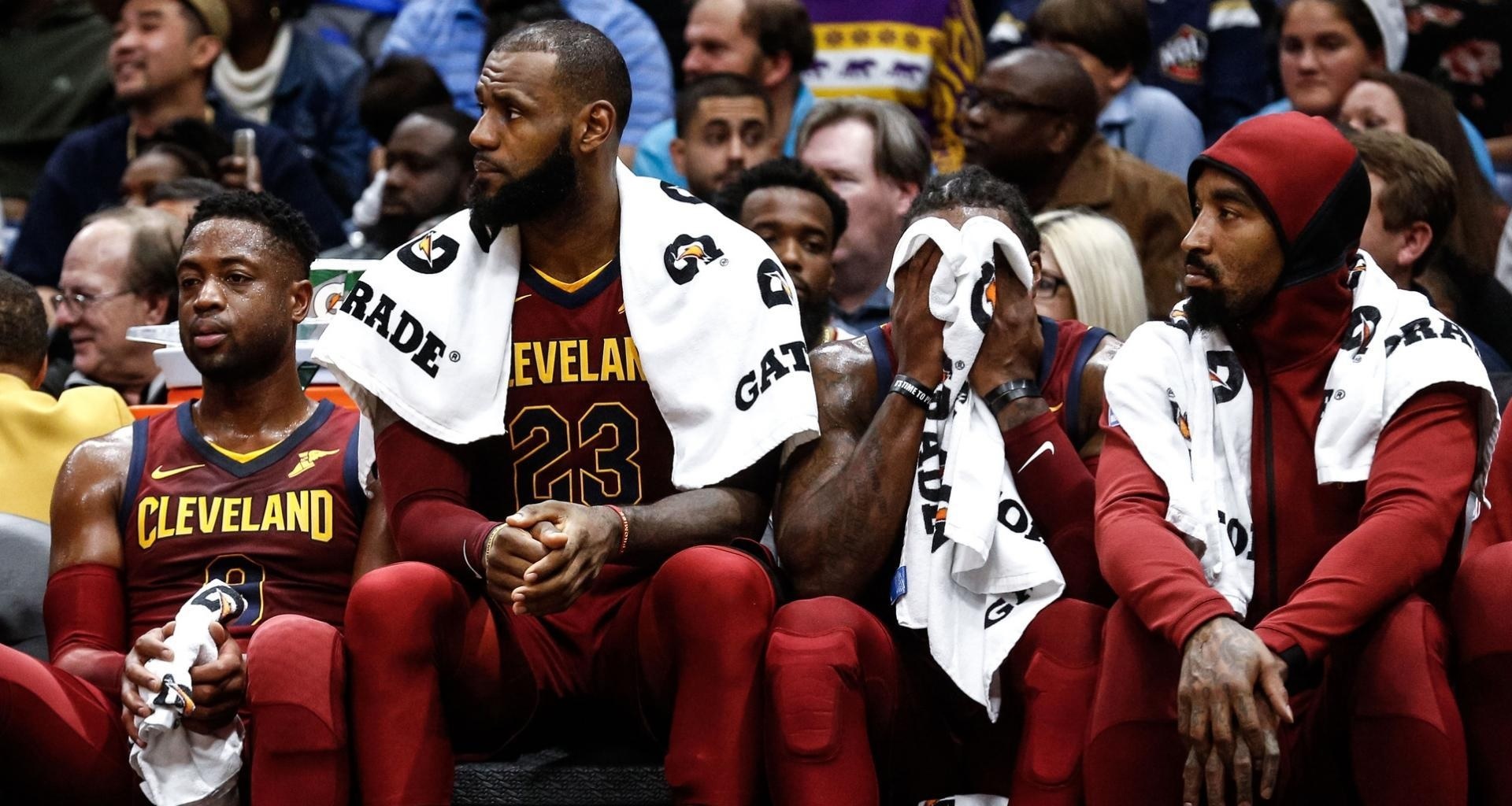 The Cavs, now the No. 2 team in the Central Division standings with a 9-7 record, have taken a bumpy road so far this season — losing four in a row, then rebounding to win six of eight. Time and time again, Cleveland has fallen behind in the early stages of games, but on several occasions, they've managed to rally for a victory.
Just how rocky has Cleveland's early-season path been, though? According to a report from ESPN's Brian Windhorst, the Cavs have led for less than 40 percent of their time spent on the floor this season. That's not a stat to be proud of, to be sure. Just remember that the Cavs have been dealing with several adversities through the early stages of this season, including injuries (which begat a series of lineup changes), eight new faces, and Father Time.
Cavs have led for less than 40% of the minutes this season and are somehow 9-7

— Brian Windhorst (@WindhorstESPN) November 18, 2017
The Cavs, now winners of four straight games, seem to be improving on both ends of the floor. At one point, though, they were allowing opposing teams somewhere in the neighborhood of 115 points per game, which was at or near the bottom of the barrel. They've trimmed that number a bit — but only a bit. Now, through 16 games, Cleveland is allowing 112.2 points per contest (28th in the NBA). On the offensive end of the floor, the Cavs are quite good, ranking fourth in the league at 110.6 points scored per outing.
Let's see if the Cavs can keep their winning momentum rolling in Monday night's road game against the Detroit Pistons. Tip-off is scheduled for 7:00 p.m. with Fox Sports Ohio and Fox Sports Detroit having live broadcast coverage.