Report: Cavs have 6 coaches in mind as next head coach of team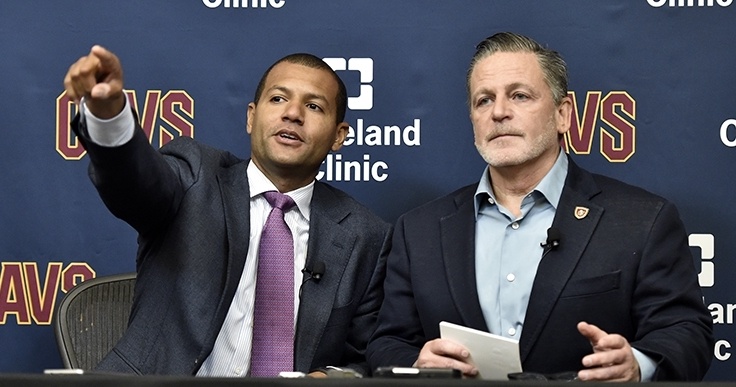 The Cleveland Cavaliers have reportedly already started their coaching search for next season and the team has no fewer than six candidates they would like to at least interview, according to Joe Vardon and Jason Lloyd of The Atheltic.
Current coach Larry Drew is not expected to be back with the team next season. The Cavs currently have the worst record in the NBA and have been a walking disaster all season long.
Per the report, Cleveland general manager Koby Altman will likely target a first-time NBA head coach who has strong experience with developing players.
Cleveland has not reached out directly to candidates or their agents and is in the early stages of its search, sources said. But there are no fewer than six candidates who fit the above criteria with ties to Altman and the Cavs' organization.

They are: current Nuggets assistant Jordi Fernandez, 36, who was the head coach for the Cavs' G League affiliate in Canton from 2014-16; Magic assistant Steve Hetzel, 38, who coached the Charge from 2013-14; Raptors assistant Adrian Griffin, 44, who interviewed to be the Cavs' head coach when they hired David Blatt in 2014; Hawks assistant Chris Jent, 49, a former player development coach in Cleveland; Mavericks assistant Jamahl Mosley, 40, who was a Cavs assistant from 2010-14; and Jazz assistant Alex Jensen, 42, who coached Canton from 2011-13.
That's a pretty extensive list right there. One thing is clear, though: The organization has to get their guy this summer.
Another failed experiment like the one and half year of David Blatt is not going to sit well with the fan base or players.