Cavs sent 5 scouts in attendance for Trae Young vs. Collin Sexton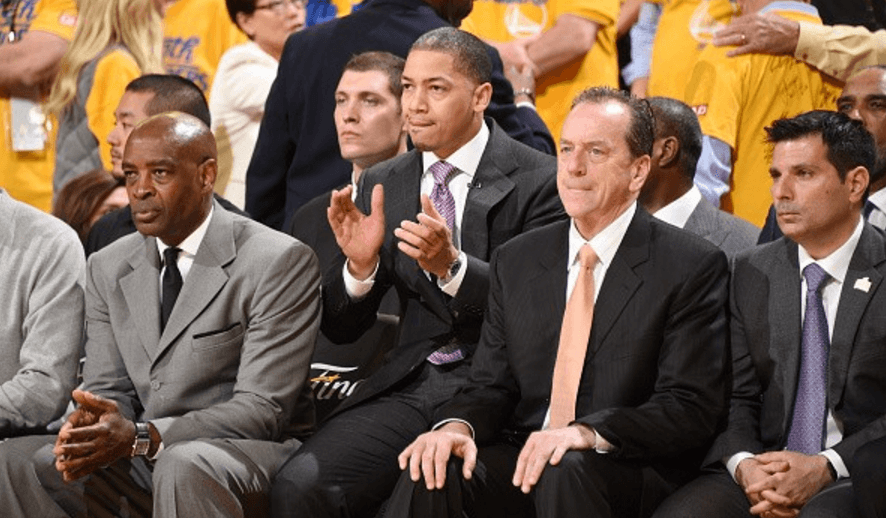 In a very anticipated matchup between the Oklahoma Sooners and the Alabama Crimson Tide, a lot of NBA teams requested credentials for their scouts.
According to Joseph Goodman, 25 different NBA teams are credentialed for the game. A total of 57 scouts from those 25 teams will see the game live. And out of those 57 scouts, five of them belong to the Cleveland Cavaliers organization. It should not be surprising the Cavs want to get a close look at Trae Young (Oklahoma) and Collin Sexton (Alabama), two of the top college players expected to be a part of the 2018 NBA Draft class.
The Cavaliers own the Brooklyn Nets' 2018 first-round draft pick. They acquired it in the trade that sent Kyrie Irving to the Boston Celtics. The Celtics had originally acquired this pick – and a bunch more – from the Nets in the trade that sent Kevin Garnett, Paul Pierce, and Gerald Wallace to Brooklyn.
While still expected to be a lottery pick, the Nets' pick will most probably land outside the top three. With other teams like the Kings, Mavericks, Suns, Grizzlies, Hawks, and Magic doing worse than the Nets, the Cavs should pick anywhere from number four through eight. If they do not get an early selection, Young and Sexton could be gone by the time Cleveland is on the board.
Of course, you never know how the standings by the end of the season will look and how the Draft lottery will play out, which is why the Cavs still have interest in scouting these young prospects closely. Through 19 games, Young averages 30.3 points, 9.6 assists, and 4,2 rebounds in 45.1 percent shooting from the field and 40 percent from three. Through 17 games, Sexton averages 18.5 points, 3.4 assists, 3.5 rebounds, and 1.2 steals in 42.5 percent shooting from the field and 36.7 from three.