Report: Cavs considering long-term rest for Kevin Love as he recovers from foot injury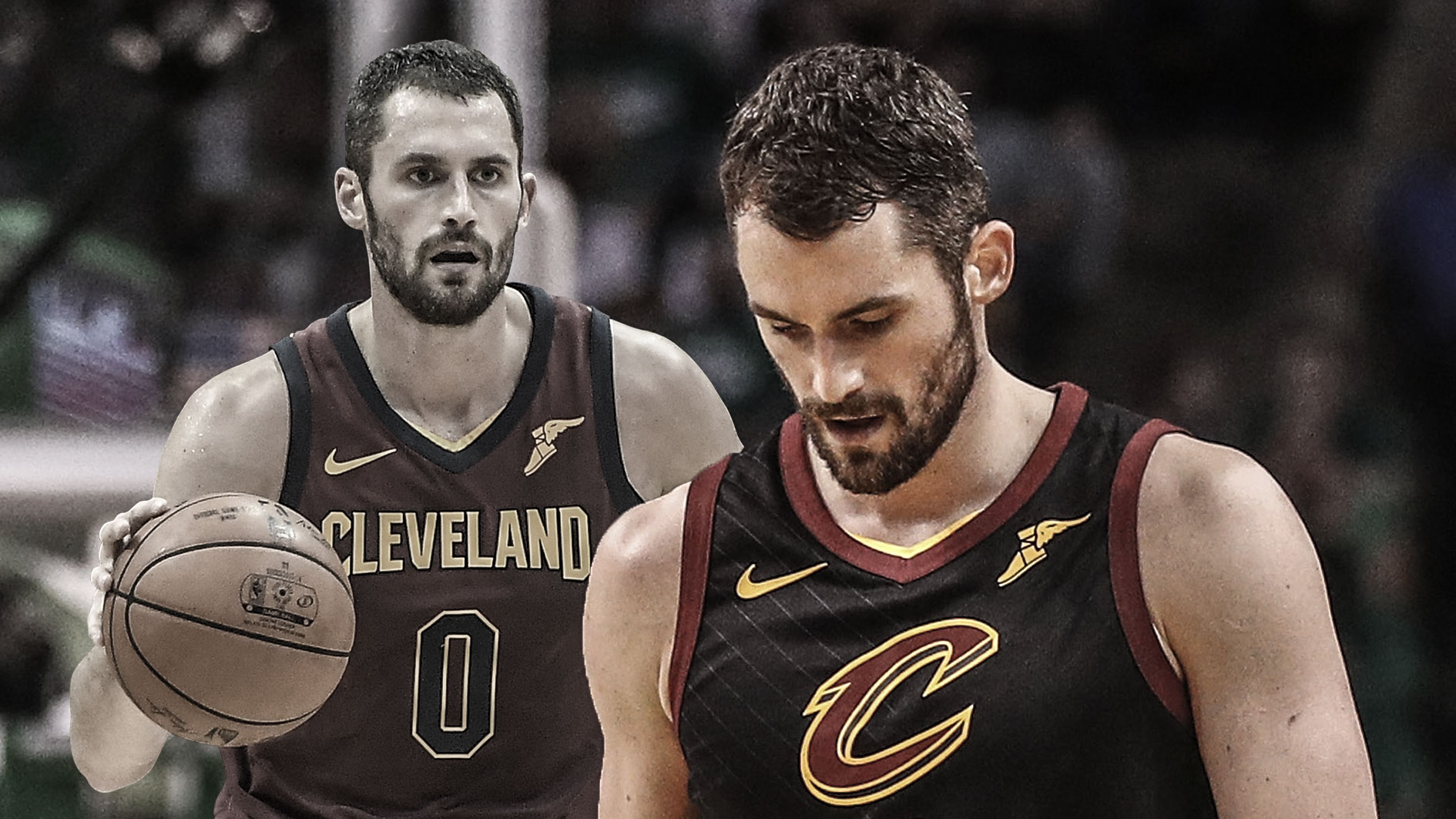 The Cleveland Cavaliers are considering resting five-time All-Star Kevin Love for an extended period of time as he attempts to alleviate foot soreness he sustained early in training camp. Love, who has averaged 19.0 points, 13.5 rebounds and 3.5 assists per game on a true shooting percentage of 47.8, has missed Cleveland's last two games.
Love missed most of Cleveland's exhibition season and is still dealing with the foot issue, so an extended absence is a possibility unless the Cavaliers can determine a speedier treatment course https://t.co/Od8C4f5M0t

— Marc Stein (@TheSteinLine) October 28, 2018
With the news that the Cavs fired head coach Tyronn Lue on Sunday (and replaced him with associate head coach Larry Drew in the interim), they may feel like the dog in the "This is fine" meme this days.
However, with Love's lengthy injury history and the nature of foot injuries — particularly as they relate to big men and 3-point shooters — the persistence of his foot soreness and the possibility that the team would have to win without him in some games should have been expected.
Further, whether the Cavs want to continue fighting for playoff contention or initiate a complete rebuild, having Love as healthy as possible is key to their future. Though he has been overwhelmed as the first option, which is evident from his paltry shooting percentages and turnover rate (2.5 turnovers per game is tied for the highest of his career), Love is still one of the most skilled big men in the league and one of the few players able to be dominant beyond the arc and on the glass.
In fact, Love is the only player in NBA history to have at least 1,000 career 3-pointers and a career average of at least 10.0 rebounds per game.
The other benefit to Love being out is that, unlike Love, players like Collin Sexton, Cedi Osman and Rodney Hood have yet to prove they're reliable scoring options in Cleveland. They'll get a greater opportunity to continue working on their rhythm and fit within the offense without Love there. While it may not result in wins now, their progress will be key to the team winning games in the future.
Each of these three have had promising games — or spurts — but have yet to have the type of consistent impact that Cleveland believes they can have.
The post-LeBron era has started off on the wrong foot, to say the least. However, by playing the long game, the Cavaliers are hoping they'll eventually right the ship.