Cavs-Celtics game set TV record not seen in 2 years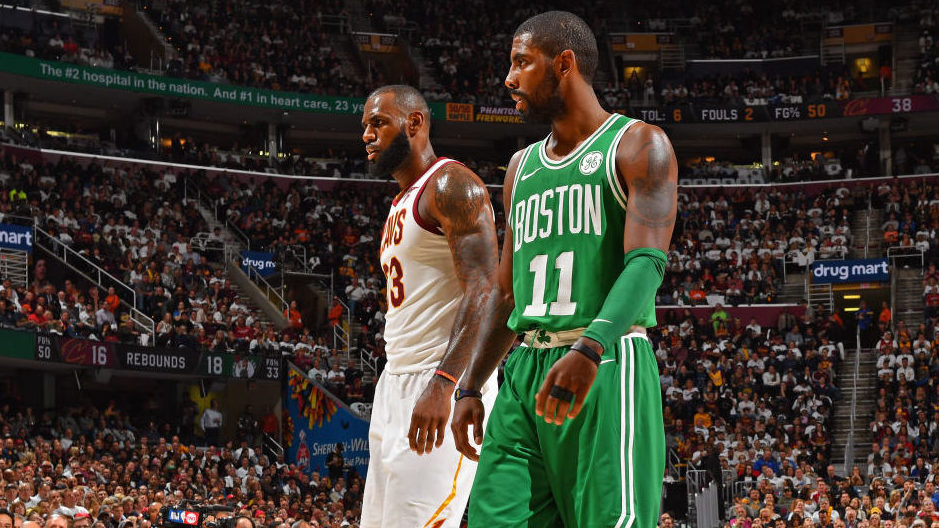 The Cleveland Cavaliers squared off against the Boston Celtics inside TD Garden on Wednesday night in what was the second of three scheduled meetings between the two teams this season.
The Cavs, who were playing on the second night of a back-to-back set, struggled to find a shooting rhythm, which led to their 102-88 defeat.
Although the Cavs lost, Wednesday night's game did really well with regards to television ratings. In fact, ESPN reports that it was the most-watched regular season game in nearly two years.
Via Chris Fedor of cleveland.com:
"According to ESPN, the telecast earned a 2.4 metered market rating, matching the network's best NBA regular season rating in nearly two years when the Golden State Warriors set the all-time wins record during the 2016 campaign.

"The game did a 6.2 on ESPN in Cleveland and a 4.2 in Boston."
There was quite a bit of media buzz leading up to Wednesday's game. Two of the best teams in the Eastern Conference meeting once more. Isaiah Thomas, who did not play due to back-to-back restrictions, and Jae Crowder were playing at TD Garden for the first time since being traded to the Cavs in the 2017 offseason. And let's not forget the LeBron James vs. Kyrie Irving battle.
The Cavs, losers in four of their last five games, will be looking to get back into the win column on Saturday night in Orlando, as they're scheduled for a match-up against the Magic inside the Amway Center at 7:00 p.m. Fox Sports Ohio will have live broadcast coverage.