Cedi Osman says first minutes on the floor were like a 'shock'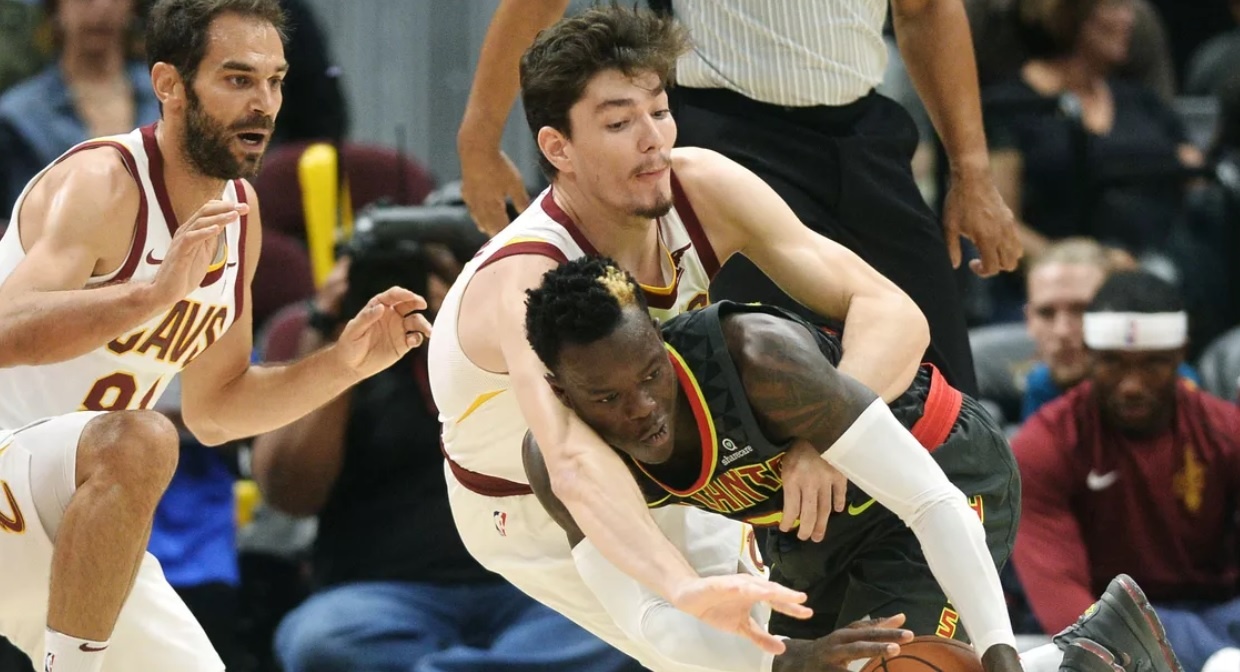 On Wednesday night, the Cleveland Cavs kicked off their 2017 preseason campaign with a matchup against the Atlanta Hawks inside Quicken Loans Arena. Though they were defeated, 109-93, head coach Tyronn Lue and his Cavs got a good look at some of the younger guys on the squad, including Cedi Osman.
The recently-signed forward Osman saw his first minutes of NBA action with the Cavs last night. Despite a few minor mishaps (one airballed layup, one errant cross-court pass), the Turkish native managed to put up six points (2-of-6 from the field, 1-of-3 from downtown), two assists, and two rebounds in his 16 minutes of playing time.
After last night's game, Osman, 22 years of age, spoke with reporters about his first NBA experience.
Via Joe Vardon of cleveland.com:
"For me, first it was like shock," Osman said. "But then when I continued to play I got used to it and felt better and better. It was OK for a first game. I think I was a little more excited, but it's OK."
Osman was forced to sit out of the Cavs' Wine and Gold scrimmage game earlier this week due to back spasms, and it was unclear whether or not he would participate against the Hawks. However, after seeing Iman Shumpert go down with an ankle injury in the second quarter of last night's preseason game, coach Lue called on Osman's number.
"It was the first NBA game for me. Of course, it was really difficult on the court," Osman said. "Playing together with (Jose) Calderon, Jeff Green, D-Rose and those players and I was really excited. Yes, we lost. But this was the first game and for me this was a big experience."
The Cavs will be back in action on Friday night, when they'll host the Indiana Pacers inside The Q. Tip-off is scheduled for 7:30 p.m. EST, with Fox Sports Ohio having broadcast coverage. Until then, have a go at these highlights from last night's game.