Cavs' Cedi Osman calls himself the "Turkish Kevin Love"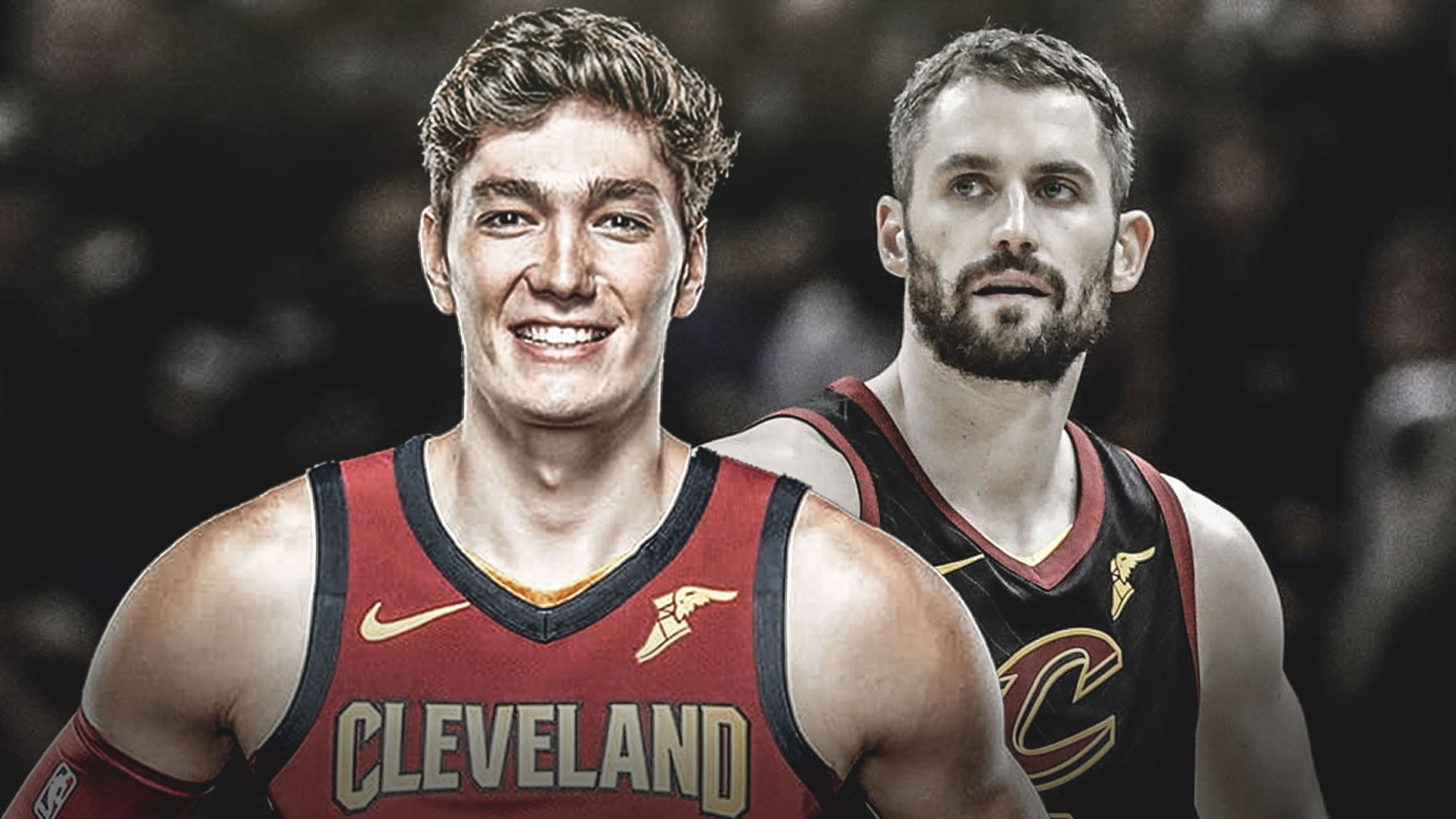 Cleveland Cavaliers forward and fan-favorite Cedi Osman reveals what he really wants to be known for with the Cavs: the "Turkish Kevin Love."
During the team's meeting with Wine & Gold United — the official fan club of the Cavs — Osman was asked about his photo shoot for GQ Turkey, and the 23-year-old rising star hilariously answered that he's just trying to be the Turkish version of Love who was also on the cover of the popular men's magazine once.
Osman got a big roar from the fans who were in attendance.
"I'm trying to be Turkish @KevinLove."

– @cediosman at our @CavsWGUnited Members Meeting pic.twitter.com/fuWWft7GMY

— Cleveland Cavaliers (@cavs) October 23, 2018
Cedi Osman and Kevin Love have been the only bright spots for the struggling Cavaliers who have started out 0-3 on the season, including an embarrassing loss to the Atlanta Hawks in their home opener.
Through three games, Osman is averaging 17.0 points, 5.3 rebounds, and 5.3 assists per game. He is shooting 45.2 percent from the field and 53.3 percent from beyond the arc. Meanwhile, Love has put up averages of 20.7 points, 14.3 rebounds, and 4.0 assists per game, while shooting 30.4 percent from the field and 26.3 percent from 3-point range.
With LeBron James signing with the Los Angeles Lakers during the summer, both Love and Osman have become the focal points of the offense and the team.
Love, after serving the past few years as the second or third option in the team, will be the primary offensive weapon for the first time since his days with the Minnesota Timberwolves. Osman, on the other hand, is having a promising second season so far with the team and could very well be in the running for the Most Improved Player of the Year award.
Even with the tough start to the season, it is nice to the Cavs having some fun. For Osman and Love, they are going to need that fun personality, as it seems like it will be a tough and long season ahead without James.