Cavs fan brings sign trolling Warriors for LeBron James' return game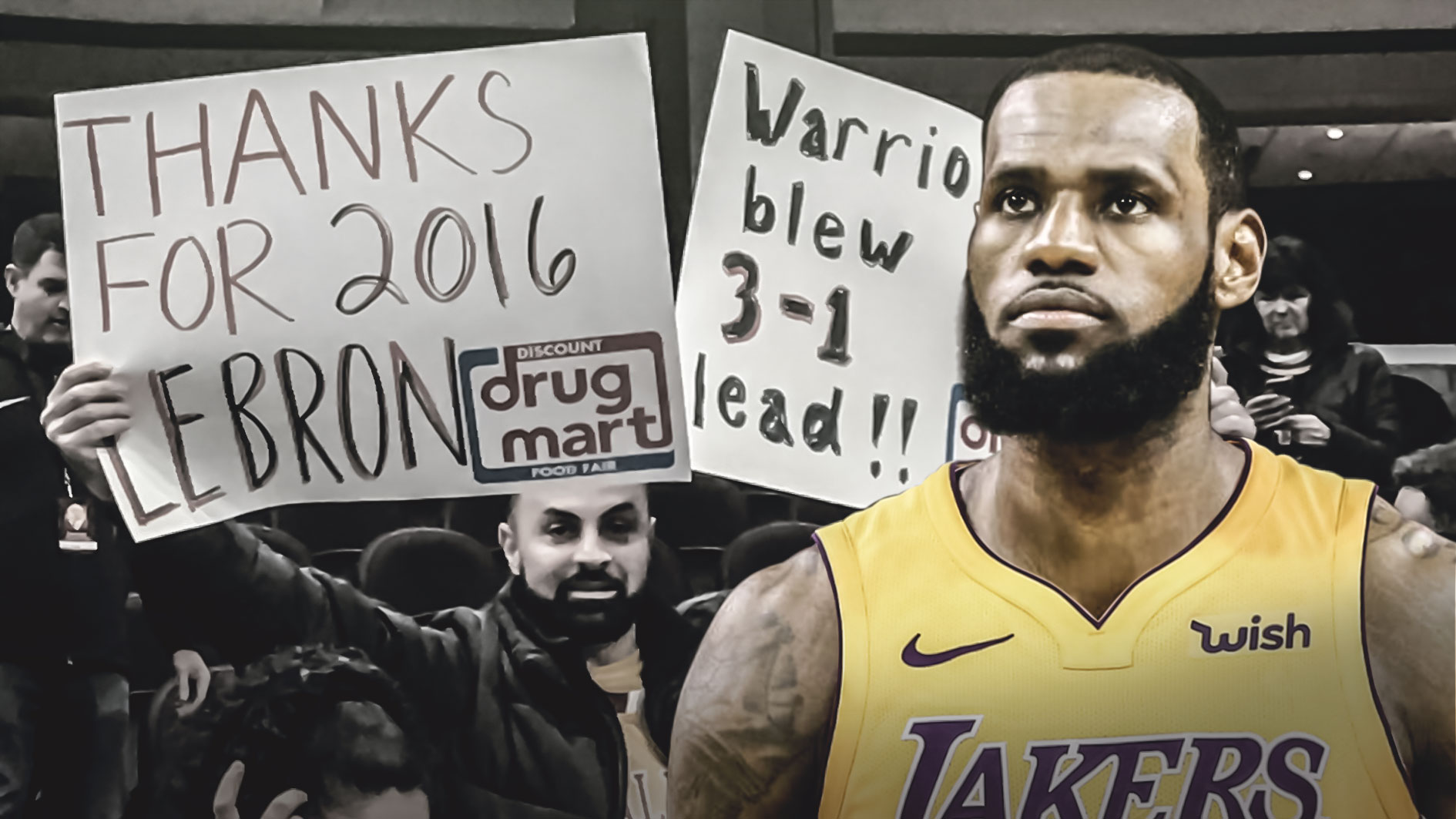 LeBron James is back in Cleveland Wednesday night, so you knew there were going to be some funny signs in the crowd from Cavs fans.
LeBron James, who brought the Cavs their first ever NBA championship back in 2016, is widely expected get nothing but cheers tonight. A Cavs fan at The Q used this opportunity to troll the team the Cavs beat during that Finals, the Golden State Warriors, who blew a 3-1 series lead in the 2016 NBA Finals.
They still remember in Cleveland. pic.twitter.com/w6xAaPYn6B

— NBA on ESPN (@ESPNNBA) November 21, 2018
LeBron James and the Cavs became the first team in NBA history to erase a 3-1 series deficit in the Finals to win a championship. LeBron had the classic chase down block on Golden State forward Andre Iguodala, while former Cavs point guard Kyrie Irving hit the game-winning three from the right wing over Warriors point guard Stephen Curry.
The Warriors' choke job from that Finals has been a running joke ever since. Golden State won 73 regular season games that year, setting an NBA record for the most wins in a regular season. But they couldn't finish it off with a championship because of LeBron James' dominance.
LeBron James finished his Cavs' career with averages of 27.2 points, 7.3 rebounds and 7.3 assists per game and guided the team to four straight Finals in his second stint with the franchise.