Cavs news: Carmelo Anthony adds Cleveland to list of trade destinations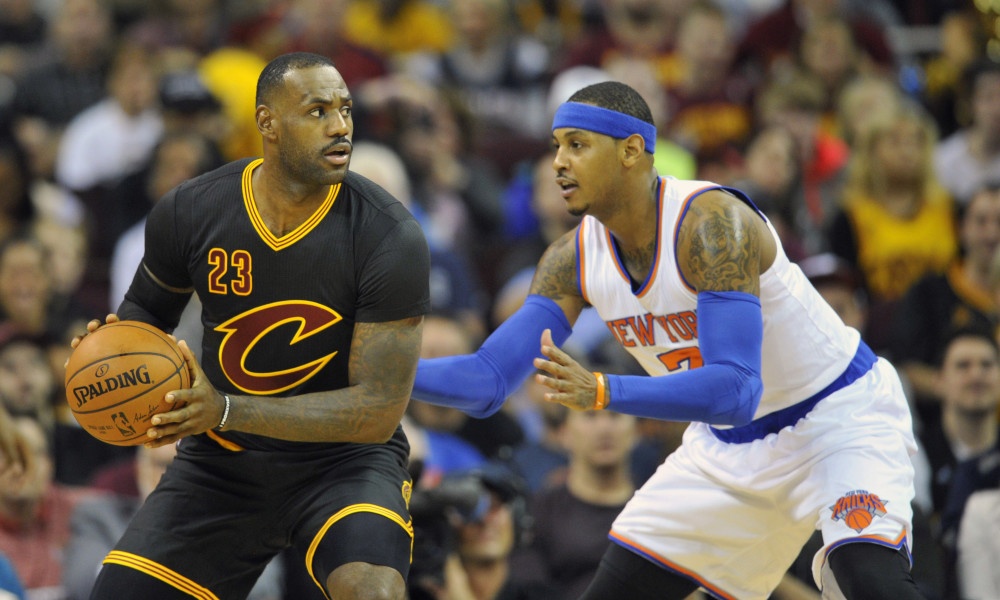 Soon after news that Kyrie Irving wanted to be traded away from the Cleveland Cavaliers, New York Knicks star forward Carmelo Anthony reportedly took the Northeast Ohio team off of his list of teams he wanted to be traded to and had eyes set on the Houston Rockets, who had just acquired good friend Chris Paul to partner with James Harden. That was over a month ago, and the Knicks still haven't been able to get enough in return in a trade that would send Melo to Rockets.
According to Adrian Wojnarowski, Anthony has now re-added the Cavs to his list of teams he would like to be traded to.
Story filed to ESPN: Carmelo Anthony has expanded the list of teams with which he'd accept a trade — including the Cleveland Cavaliers.

— Adrian Wojnarowski (@wojespn) September 23, 2017
Wojnarowski adds that a third team has also been added to Anthony's list, but it remains to be seen who that team is. If we were to guess, it could be the Portland Trail Blazers, as their two stars Damian Lillard and C.J. McCollum have privately tried to persuade him to be open to that trade and publicly said they'd welcome him to the team.
Following the trade that sent Kyrie Irving to the Boston Celtics while bringing in Isaiah Thomas, Jae Crowder, Ante Zizic, and the Brooklyn Nets' 2018 unprotected first round pick, the Cavs will enter Monday's media day with 17 guaranteed contracts as well as Kendrick Perkins on their training camp roster and John Holland on a two-way deal. In addition to that, reports from just a few weeks ago said LeBron James' camp is 'extremely confident' that Bulls' guard Dwyane Wade will join Cleveland's title pursuit should he secure a buyout from Chicago.
If that is to come true, the Cavs will have to make some very tough roster decisions prior to opening night on October 17 and likely by the trade deadline in February.