Cavs news: Author Malcolm Gladwell challenges LeBron James to a race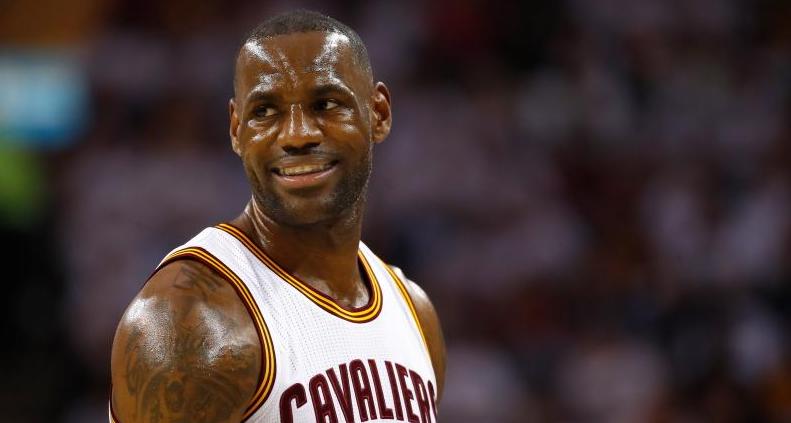 Who's afraid of LeBron James? Certainly not author Malcolm Gladwell, who issued a dare to the Cleveland Cavaliers superstar on Twitter. It's not a one-on-one basketball event, though, as it wouldn't be fair to pit the 6-foot-8 James against Gladwell, who describes himself as a "skinny Canadian." Instead, Gladwell wants to see James lining up against him in a foot race.
Let's start by asking for a 5k and see if he goes for it. @CitiusMag https://t.co/dnsZffSAub

— Malcolm Gladwell (@Gladwell) August 23, 2017
Gladwell, who wrote a string of best-seller publications such as Blink, The Tipping Point and Outliers was enticed to spit out the challenge after a fan suggested that the author could top the upcoming Conor McGregor vs. Floyd Mayweather Jr. bout by engaging James in a 400-meter race.
Gladwell is no patsy when it comes to running, as he's been a lifelong runner, and as Sinead Mulhern of RunningMagazine.com points out, was once a champion runner in Ontario.
Gladwell is quite the runner and makes his interest in the sport known. He started distance running in his town of Elmira, Ont. when he was growing up. Actually, he was even an OFSAA champion is his day. Recently, he also told Outside Magazine that he thinks listening to music while running is soft. (Pro-music runners were rather outraged to our amusement.)
We're not sure whether James has already heard of Gladwell's challenge, but if he does accept it, it would be one of the most oddly interesting sports-related gimmicks of all-time.