Cavs news: Fan's mom hilariously thought Isaiah Thomas wearing Cavs gear was just another kid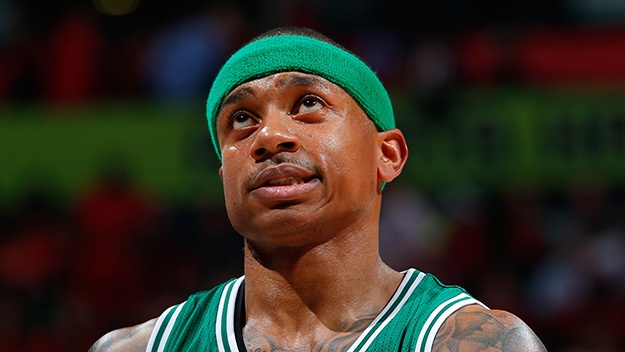 Isaiah Thomas has emerged as one of the league's elite players in the past two seasons with the Boston Celtics. Despite only standing at 5-foot-9, he has not feared going up against taller defenders, and has usually been successful against them by producing stellar numbers in the process.
However, given his lack of height compared to the others in the NBA, he is often not thought of as a professional basketball player. Such was the case recently when a fan sent a photo of him posing beside the newly-acquired Cleveland Cavaliers guard. She even hilariously thought he was just a kid wearing new Cavs gear, and that his son may have just wanted to share how it looked like to her.
😂🤦🏼‍♂️ pic.twitter.com/KmMn0hVqX2

— Pickle Rick (@MaxHerron) September 3, 2017
While it may not just be his height that could've been the reason why the mom did not think he was a player of the Cavaliers, his youthful appearance may have also added to the unintentional diss. His son also looks taller than the two-time All-Star, which could be another reason for it.
It may not be the first time this has happened to Thomas, and he could even find it hilarious or even a compliment that he passes as a teenager, but on the court, he has already established himself as a fierce competitor, and it can be expected that he'll continue playing at a high level now that he represents the Wine and Gold.