FULL HIGHLIGHTS: Despite Slow Start, Cavs Defeat Nets For 14th Straight Home Victory, 117-92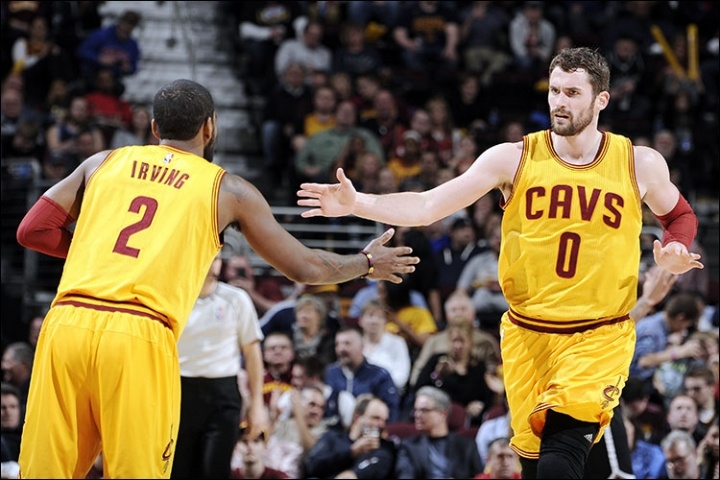 Kevin Love grabs the rebound, sends it downcourt to Kyrie Irving on the fast break. Irving drives, draws the defense and dishes to a cutting LeBron James for the dunk!
Kyrie Irving drives to the basket from the wing and puts the ball over Thaddeus Young's head. Immediately after that move, he finds a cutting Timofey Mozgov for the slam!