Cavs Nation's exclusive interview with Cavs' forward Derrick Williams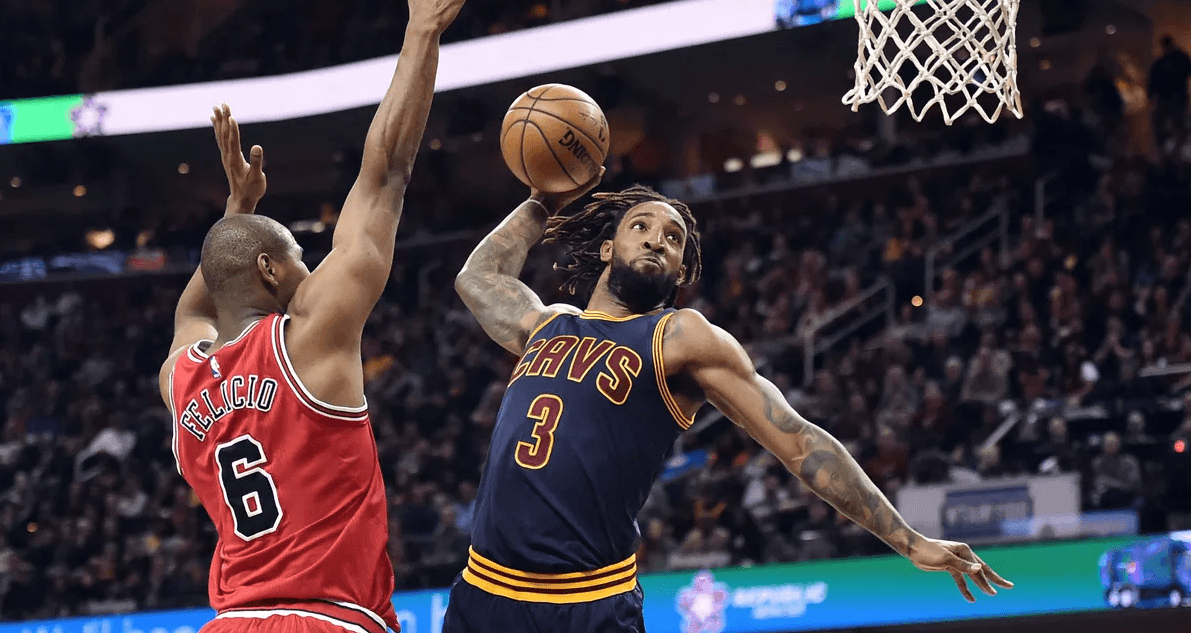 LOS ANGELES – As the regular season winds down, the Cleveland Cavaliers are fighting for playoff positioning with the Boston Celtics while trying to find their consistency and defensive identity. With a lot of veterans on the team and little athleticism coming off the bench, the Cavs acquired a bit of a young spark plug to add to the fold in 'D-Will 2,' as he's known.
Derrick Williams, the former number two overall pick in the 2011 NBA Draft, was released by the Miami Heat early this season and opted to try his luck with the interested defending NBA Champion Cavaliers. In his first 10 games with the Cavs, Williams averaged 9.5 points and 2.9 rebounds on 56% shooting in just 22 minutes per game. Since they've gotten Kevin Love and J.R. Smith back from their respective injuries, the Cavs have used Williams sparingly. However, there's no denying his perfect fit with the team as a swingman off the Cavaliers bench.
Coming out of college and being picked second in the draft, a lot of pressure was put on Williams, and delivering the results that come with that pressure became hard to do. D-Will played for four different teams before landing in Cleveland, where he seems to fit best. In 22 games with the Cavs, Williams has shot a career high from the field (51%) and beyond the three-point arc (38.8%).
I sat down with Derrick Williams for a brief interview before the Cavaliers took on the L.A. Clippers in Los Angeles, and we discussed a number of topics including his pursuit for an NBA Championship.
Q: You've had stints with multiple teams in the NBA, but why have you been so successful with the Cavs?
A: I'm just a little bit more comfortable. Sometimes when you simplify a few different things within parts of your game, I think that can really make a big change. Sometimes people think that it might be a whole bunch of different, little things, but sometimes when you simplify it and focus on two or three different things instead of five, six, or even seven, I think your game can really improve.
Q: With rest being a possibility for LeBron James, Kyrie Irving, and Kevin Love down the stretch, how does the game change for you without the Big Three?
A: We've still got to do the same thing we do every game. Still got to run the same plays, still got to have the same defensive strategy. Obviously with them off the court, it's going to change a little bit with the personnel, but we just want to keep playing hard. That's the main thing. We've got 10 or 11 other guys that can play, so we just want to get this win and play the whole game the right way. Got to keep doing what we do which is playing defense and getting out in transition.
Q: Who is your MVP this season and why?
A: I mean, we're playing with him. He's amazing, man. LeBron… Whenever he gets on the court, you can't stop him. I think just with his play, he's had, I don't know, three, four, or five triple doubles in the last couple of weeks? So he's just been so consistent throughout his career, it's hard not to give it to him every single year.
Q: What would it mean to you to play for an NBA Championship?
A: It'd be amazing, man. It's a lot of hard work, just not complaining. I think that's the main thing. Don't complain, keep your head up, and keep working. I think karma comes around full-circle; some bad things have happened, but good things come around as well. My first couple years were a little struggle, but we're playing well right now and we really want to get this second ring and help the city win.