Cavs news: LeBron James won't play in preseason opener vs. Hawks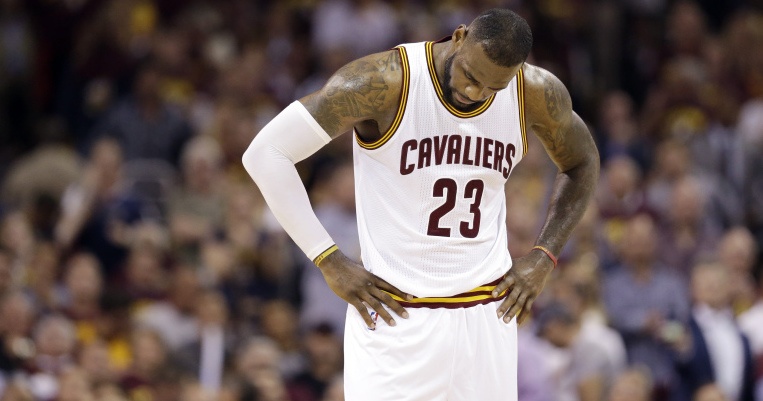 LeBron James has officially been ruled out of the Cleveland Cavaliers' first preseason game against the Atlanta Hawks due to the ankle injury he suffered last week, according to Cleveland.com's Joe Vardon.
James injured the ankle while stepping on a teammate's foot during practice on Wednesday and caused him to miss the team's wine and gold scrimmage.
With James out, the Cavs have several options to start in his place. Jae Crowder can take over at small forward while Tristan Thompson, who is preparing to take on a bench role, and Kevin Love start at center and power forward, respectively. J.R. Smith or Iman Shumpert could also fill in on the wing.
It shouldn't be surprising that the Cavs have decided to take extra precaution and sit their superstar. It's not worth the risk to play James in a meaningless preseason game if he's not yet completely healed from his ankle injury. The Cavs' title hopes hinge on James' health and they can ill-afford to see him go down with a serious injury.
LeBron James' ankle problem doesn't appear to be too serious and Cavs head coach Tyronn Lue believes he should still feature in preseason action. He shouldn't need too long to get back up to speed ahead of the regular season, and to get reacquainted with playing alongside old friend Dwyane Wade on the court.